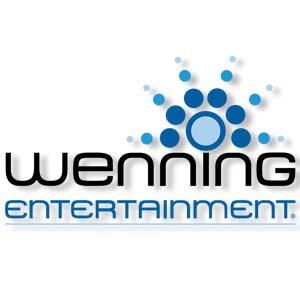 Here is a list of some of our Services
[us_iconbox icon="far|gem" style="circle" size="44px" title="Wedding Services" link="url:http%3A%2F%2Fwww.wenningent.com%2Fservices%2Fpittsburgh-wedding-services%2F" link_text="Learn More" external=""]We offer many Wedding Services
such as DJ, Photography, Videography/Cinematography, Photo Booth, and Lighting Design & Decor.[/us_iconbox]
[us_iconbox icon="fas|briefcase" style="circle" size="44px" title="Corporate Production & Rentals" link="url:http%3A%2F%2Fwww.wenningent.com%2Fservices%2Fpittsburgh-corporate-event-production%2F" link_text="Learn More" external=""]We offer a full scale production. We can handle anything from A/V Integration, to something as simple as A/V Rentals. Let us turn your next boring corporate function into something talk about for years to come.[/us_iconbox]
[us_iconbox icon="far|lightbulb" style="circle" size="44px" title="Lighting Design & Decor" link="url:http%3A%2F%2Fwww.wenningent.com%2Fservices%2Fpittsburgh-corporate-event-production%2Flighting-design-decor%2F" link_text="Learn More" external=""]We offer a fully customizable solution for your Lighting and Decor needs. With our Creative staff we can turn your room or event into something you've always dreamed of.[/us_iconbox]
[us_iconbox icon="fas|glass-martini" style="circle" size="44px" title="Private Events" link="url:http%3A%2F%2Fwww.wenningent.com%2Fservices%2Fpittsburgh-private-events%2F" css="%7B%22default%22%3A%5B%5D%7D" link_text="Learn More" external=""]We can offer DJ's for many different types of parties. We also can offer an Interactive Game Show, Comedians, Magicians, Jugglers, Photo Booth, and much more.[/us_iconbox]
[us_iconbox icon="fas|camera-retro" style="circle" size="44px" title="Photography" link="url:http%3A%2F%2Fwww.wenningent.com%2Fservices%2Fpittsburgh-wedding-services%2Fwedding-photography%2F" link_text="Learn More" external=""]We offer Award Winning Photographers, and Cinematographers. With our Professional Staff we can Capture your event or moment without being noticed.[/us_iconbox]
[us_iconbox icon="fas|video" style="circle" size="44px" title="Cinematography" link="url:http%3A%2F%2Fwww.wenningent.com%2Fservices%2Fpittsburgh-wedding-services%2Fpittsburgh-wedding-cinematography%2F" link_text="Learn More" external=""]We offer Award Winning Cinematographers. Our staff will make sure every time you watch your film it brings tears to your eyes![/us_iconbox]
[us_iconbox icon="material|security" style="circle" size="44px" title="Professional Installs" link="url:http%3A%2F%2Fwww.wenningent.com%2Fservices%2Fprofessional-installs%2F" link_text="Learn More" external=""]With our knowledgable staff we can give you a custom solution for your A/V and Security Install needs. We work with all of the top end manufacturers to give you a top end product that will look great and be secure.[/us_iconbox]
[us_image image="9874″ align="center" animate="aft" animate_delay="0.1″ css="%7B%22default%22%3A%7B%22padding-top%22%3A%2235px%22%7D%7D"]
[us_image image="9861″ size="thumbnail" align="center" animate="afl" animate_delay="0.1″]
[us_image image="9864″ align="center" animate="aft" animate_delay="0.1″ css="%7B%22default%22%3A%7B%22padding-top%22%3A%2235px%22%7D%7D"]
[us_image image="9862″ size="thumbnail" align="center" animate="afr" animate_delay="0.1″]
This Roaming Photo Booth is BRAND NEW to the Pittsburgh market and is a completely different approach to the traditional in-the-corner style Photo Booths usually seen. This design allows us to remain stationary or easily become roaming, depending on your vision for your wedding.
We can even do a combination of both to compliment the various stages of your big day. Want to keep it out-of-sight for cocktail hour and dinner but on the dance floor later? No problem! As always, we will remain mindful of our level of engagement and adhere to your wishes, so we do not become a distraction.
Once we snap the picture, we offer a variety of ways it can be shared with your guests from text, email or have the option for a wireless printing station. The possibilities are endless. Think outside of the box and come roam with us!
[us_btn label="Check Our Availability" link="url:http%3A%2F%2Fwenningplanning.com%2Fcheck_availability.asp%3Fdjidnumber%3D3344|target:%20_blank" style="7″ align="center" css="%7B%22default%22%3A%7B%22padding-bottom%22%3A%2225px%22%2C%22font-size%22%3A%2219px%22%7D%7D" custom_width="200px"][us_separator size="small"]
Here are some attributes to look for when searching for Professional Entertainment.
If your potential vendor doesn't have everything listed below, then you may need to reconsider.
Professional Trained by a Nationally Accredited DJ Academy
Staff that are Employees, Not Contractors
Back-up Personnel & Equipment for every event
Proper Liability Insurance and Workers Compensation
Doesn't run their company has a Hobby
Professional Appearance & Etiquette
Has been in business at least 5 years
[us_separator]
Here are some 'One Minute Highlight Films' of some recent Weddings we have Performed at!
Professional Entertainers must be able to adapt to any type of event.
Our staff are like chameleons where we can adapt and change our performance to any type of event. We have performed at numerous types of events from Wedding, Mitzvahs, Corporate Events and much more. All of our Employees are Trained to handle any type of event and will ensure the success of your next event.
Want a List of Answers to the Most Common Questions for Weddings?
We have made an entire list for you to get QUICK Answers to your questions about your wedding!
Getting information from The Knot or WeddingWire is great, however, it can have a lot of contradicting facts. Most writers from these companies are Not Industry Professionals like we are. Most are just interns writing articles.
So we thought you would want to hear the facts directly from the horses mouth, rather than mis-guided information.
[us_image image="9802″ align="center" animate="afr" animate_delay="0.01″][us_btn label="SHOW ME THE FAQ's, NOW!" link="url:https%3A%2F%2Fwww.wenningent.com%2Fcommon-wedding-questions%2F|title:Common%20Wedding%20Questions|target:%20_blank|" style="11″ width_type="full" icon="fas|rings-wedding" css="%7B%22default%22%3A%7B%22font-size%22%3A%2219px%22%7D%7D" custom_width="200px"]
ONE STOP SHOP FOR
WEDDING SERVICES
We take Passion in what we do, and we have only the Best that work for our company. You can rest assured that when you book ANY Service with our company it is executed with the highest Quality of Services possible.
So why confuse yourself with 3 to 5 Different Vendors when you can book everything with a company that has been in business for over 26 years and has a flawless reputation.
Disc Jockey
All of our Staff are Professionally Trained through the F.A.M.E. DJ School, and our company is the Most Referred Entertainment Company in Pittsburgh!
Cinematography
With our Oscar Nominated Staff, we can ensure you will be brought to tears each time you watch our Films.
Photography
Our Award Winning Photographers will ensure you get the look and style you have always dreamed of for your special day.
Photo Booth
With our OpenAir Style Photo Booth you can fit more guests in a Picture and you get an Amazing Scrapbook you can leave with at the end of the night!
Lighting / Decor
Have a vision of what your venue will look like for your Big Day? Tell us your dreams and watch us make it a reality!