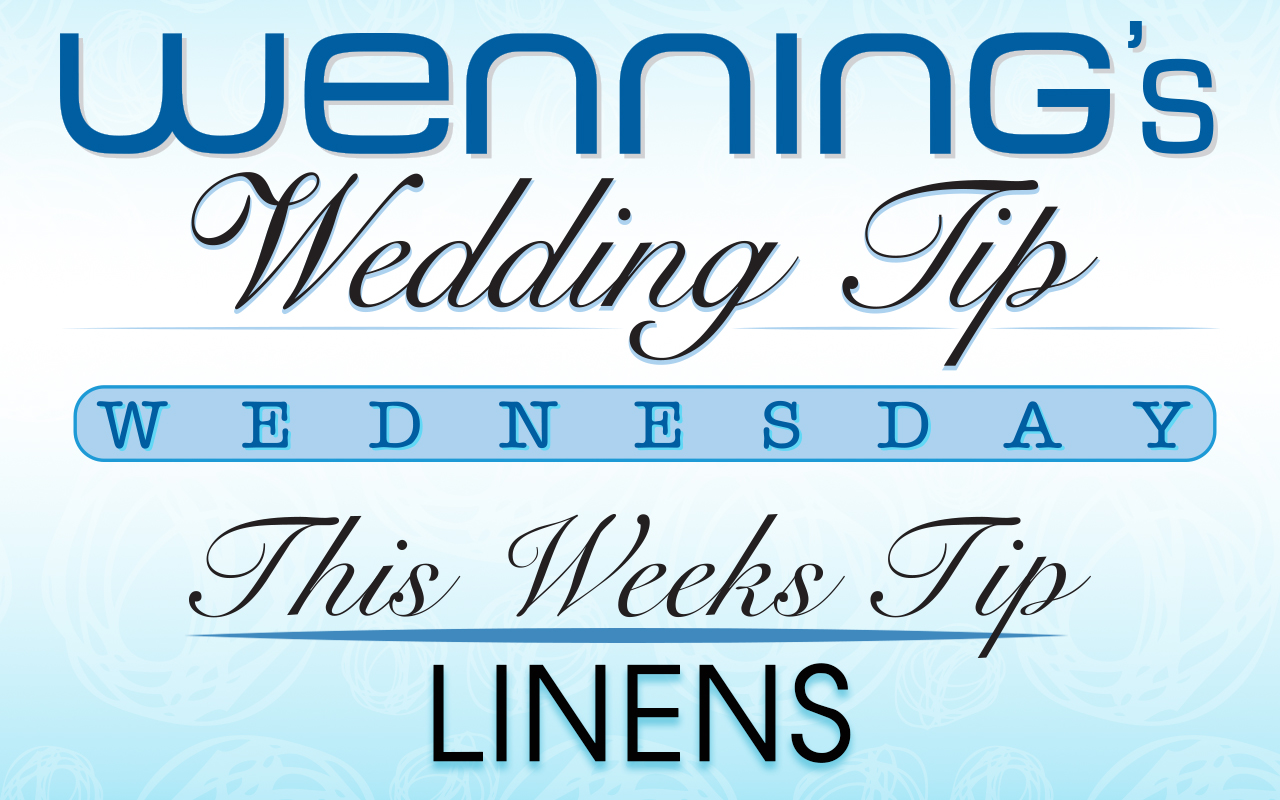 Unless your linens are somehow included in your venue costs it may be more cost effective for you to actually buy your own linens rather than renting them. We know, it doesn't make sense, but once you factor in delivery and labor costs in addition to cleaning fees for the next rental you are looking at spending anywhere from $1200 on linens to $4000 depending on the style you choose.
Imagine the various services you could upgrade with the money you save just on linens alone. The savings could go towards upgrading your food and liquor tab or even upgrading your entertainment to someone professional versus just a hobbyist!
The big question after the wedding is; what are you going to do with the linens? There are various websites that offer selling (and buying) of "Pre-Loved Décor" this way you can re-sell your linens and get a return on investment or if you are creative, turn the linens into a DIY craft. You can also decide to "pay it forward" and donate your linens to a local organization, ie school or church or even a family member who can use the linens for a future event. Ultimately, you will want them out of your house for the amount of storage they take up!
When you go the route of buying over renting you get to choose exactly what you want in exactly the style and fabric you envisioned. You will also have the option to return or exchange the linens before the wedding since you will have these items on hand weeks before your special day. This way you aren't left waiting until the day of delivery and hoping that everything is correct.
Share this with others :




https://www.wenningent.com/wp-content/uploads/2016/03/Header_Linens.jpg
800
1280
Wenning Entertainment
https://www.wenningent.com/wp-content/uploads/2022/08/Wenning_Header-Logo.png
Wenning Entertainment
2016-03-30 11:17:13
2020-03-28 15:33:02
Wedding Linens