Wenning's Wedding Tip Wednesday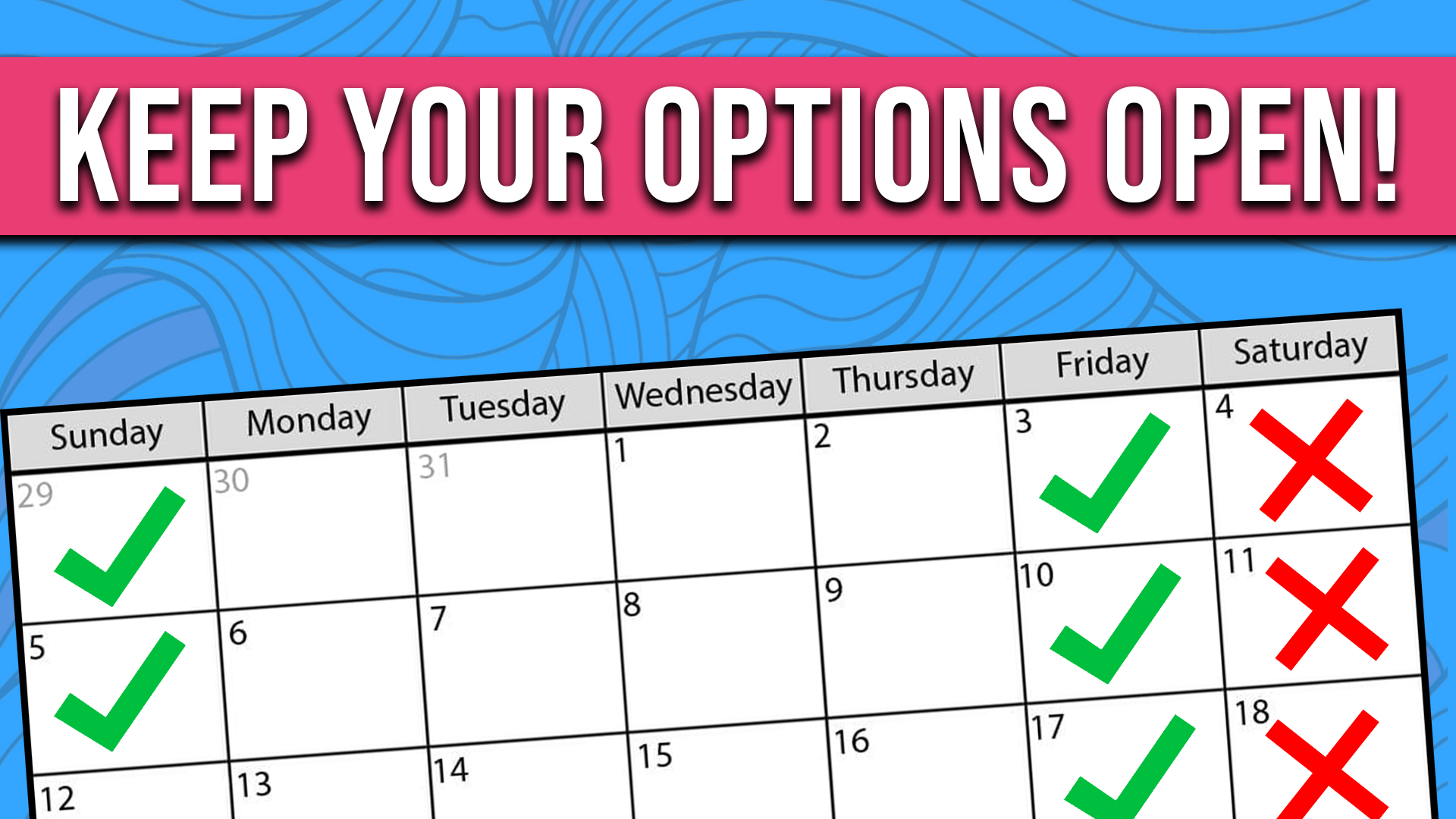 Are you overwhelmed with ALL of the planning that goes into making your big day perfect? Are you in the process of trying to postpone or reschedule your wedding but don't know where to start?  Wenning Entertainment's wedding professionals are here to give you all the pro tips you need for the hectic process of rescheduling your wedding.
Pro Tip #1: Have Realistic Expectations
Our first wedding pro tip is: if you're booking or postponing your wedding, the best thing to keep in mind is to be realistic.  Before all of this happened, you might have had the perfect Saturday picked out in April or May. And if you did, then you know how hard it is to get your venue as well as all of your vendors to be available on the same day. Now, we have to go through that process all over again.
So, if you're looking to reschedule your wedding for this coming fall, be realistic with your expectations.  Not only are you going to be scheduling around other couples who had planned their wedding for the fall in the first place but you're also going to be competing for dates with couples who are rescheduling their weddings as well!
It stinks but do not expect many Saturdays in the Fall of 2020 to be available. Like the spring, autumn is one of the next most popular times to get married.  These are the busiest times of the year under normal circumstances!  So if you are looking for a new date, be flexible!
Pro Tip #2: Be Flexible
In times like this, you have to learn to roll with the punches.  Your venue and vendors are trying to learn how to do that now too!  We know how nice it is to have a Saturday wedding. But, if you really want your wedding to be in 2020 then you might need to compromise on the day of the week you hold it on. Our second wedding pro tip is to try to be flexible!
Due to the high volume of couples looking to reschedule their weddings for Fall 2020, the availability of those Saturdays are low and the ones that are available will be super expensive.
So think about if you really need to have your wedding in 2020.  If you can push it until next spring, that might be your best bet with how uncertain things are at the moment. Or, if you need to have your wedding this year, consider booking your date on a Friday or Sunday.  On average, those days' rates are lower than Saturdays too!  Whatever you choose to do about your wedding, remember to keep your communication channels open with your venue and all of your vendors to make sure everyone is on the same page.
Keep your head up during these trying times and keep safe!
Interact With Us!
Check us out on Facebook, to learn more: https://www.facebook.com/wenningent/
To see our most recent blog post, click here: https://www.wenningent.com/viewer-questions-part-4/ 
Published Date: April 8, 2020
Share this with others :