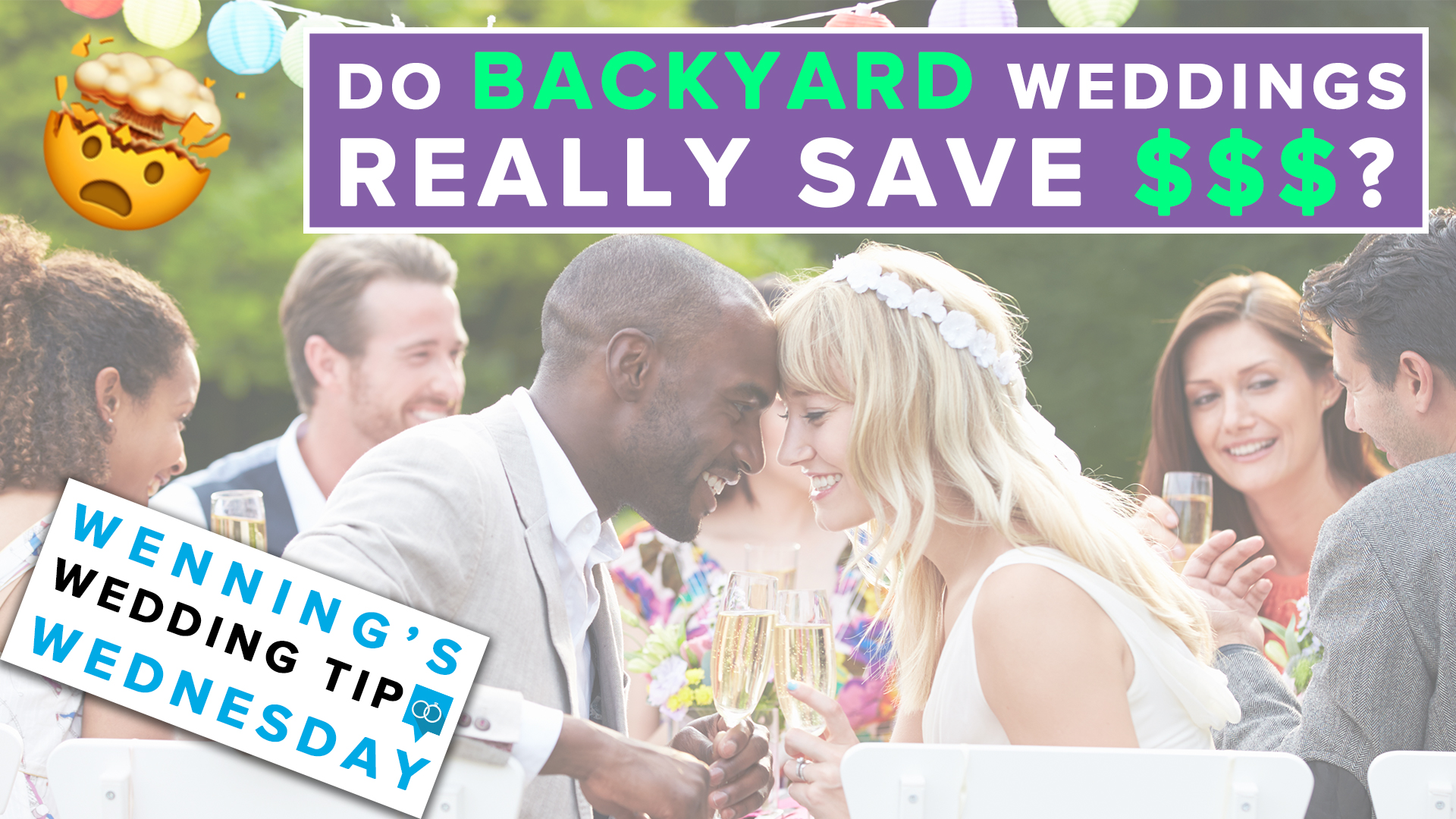 Do Backyard Weddings Really Save $$$?
[us_separator]
Wenning's Wedding Tip Wednesday
[us_separator]
[us_separator]
Don't always believe what you hear! What you think might be a more affordable alternative might've just cost thousands.  This month we will be debunking different myths about planning weddings and how to avoid spending more money than necessary.
When planning for a wedding, its always important to look into several different options that may work better with your set budget.  Ever been to a wedding that is at someone's home?  It looks like it may be a more affordable alternative than a traditional wedding reception at a venue.  But is it? The answer is no and this is why!
Take in account that if there are more than 50-75 people than you will have to rent the tents for people to be under.  These tents aren't cheap either, needing several of them will cost you big.  Not to mention that you have to pay for chairs and tables that go with the tents for all the guests to be seated at. Next, comes the food, the cutlery, the alcohol, still want that open bar?  Paying for each piece separately can become a nightmare by the time comes for the big day. This can add up very quickly and turn what you thought was a cheaper alternative into costing you thousands of more dollars.
The more affordable and better route is to find a traditional reception in a venue.  These are trained professionals that have done countless weddings before yours and know how to react if something is going wrong.  Venues take care of all the necessary things a wedding reception needs including all the food, decorations, tables, etc. all in the set price.  Alleviate the stress levels and enjoy your special day without breaking the bank.
Check us out on Facebook, to learn more: https://www.facebook.com/wenningent/
To see our most recent blog post, click here: https://www.wenningent.com/asking-vendor-questions/
Share this with others :




https://www.wenningent.com/wp-content/uploads/2019/09/WWTW_Sept19_Wk1_169.jpg
1080
1920
Wenning Entertainment
https://www.wenningent.com/wp-content/uploads/2022/08/Wenning_Header-Logo.png
Wenning Entertainment
2019-09-04 10:00:13
2020-03-28 15:18:13
Do Backyard Weddings Really Save $$$?