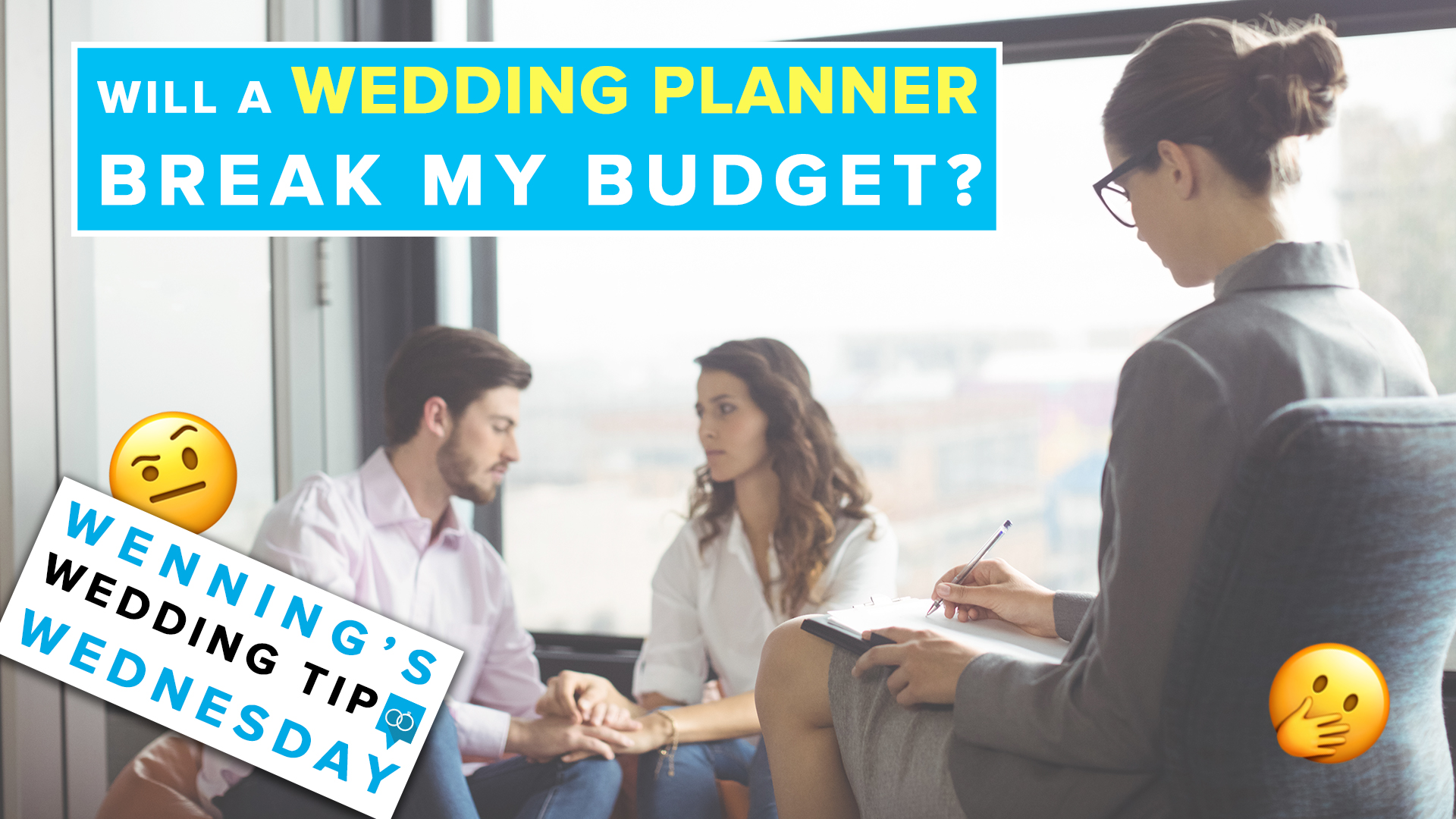 Will A Wedding Planner Break My Budget?
[us_separator]
Wenning's Wedding Tip Wednesday
[us_separator]
There are a lot of misconceptions about weddings and how they should be organized because you overheard someone talking about a cheaper alternative.  This month we will be debunking different myths about the planning process and how to avoid spending more money than necessary.
When planning for a wedding, its always important to look into several different options that may work better with your set budget.  Ever think about hiring a Wedding Planner to coordinate your special day?  Can you afford to hire a Wedding Planner while maintaining the set budget?  The answer is yes and this is why!
There is a misconception out there that people think wedding planners  are very expensive which is not always the case.  There are a ton of reliable wedding planners that do amazing jobs that can adjust to your budget.  Take your time and do some research on all the local professionals until you think you've found the perfect person to help run the big day.
Still worried about trying to get a professional wedding planner to help out but still be affordable?  Their main focus of that day is solely on you and are there to make sure everything is going as planned. This will help relieve some stress and allow you to enjoy the special day!
Another plus to having a wedding planner is that they have it in with a lot of the vendors and venues.  More than likely they have planned weddings dozens of time with a good majority of the local venues and vendors.  If they already have a relationship with the vendors or venues, they will be able to help you negotiate a better deal for you.  What more could you ask for?  Not only did you find someone to help plan your wedding, now they are helping you save money!
Check us out on Facebook, to learn more: https://www.facebook.com/wenningent/
To see our most recent blog post, click here: https://www.wenningent.com/asking-vendor-questions/
Share this with others :




https://www.wenningent.com/wp-content/uploads/2019/09/WWTW_Sept19_Wk2_169.jpg
1080
1920
Wenning Entertainment
https://www.wenningent.com/wp-content/uploads/2022/08/Wenning_Header-Logo.png
Wenning Entertainment
2019-09-11 10:00:01
2020-03-28 15:18:08
Will A Wedding Planner Break My Budget?