Wenning's Wedding Tip Wednesday
Keep Your Wedding Memories Alive
Wedding videos are so much more than a simple film. It is a collection of you, your partner, your family and friends all living life and having a great time. Your video will stay as a permanent glimpse into your magical day, a collection of irreplaceable footage, and a visual way to keep memories alive on your wedding day!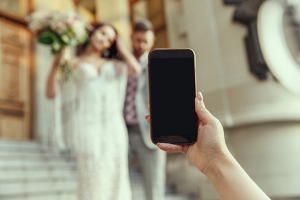 During your wedding, you will have all sorts of guests in attendance. Young friends and old relatives alike will be laughing, dancing, singing, and having a great time! Having that all in the same video is so valuable. Later in life, It will be great to look back and see old friends, family, and your partner smiling and having a blast! Preserve their memory forever
This wedding video will also be a testament to the memories captured that day. You never know what what life has down the road. A family member can pass on or a friend can get into an accident, or a loved one could move somewhere far away. However, their memory can be captured in your wedding video in a way that photographs cannot reproduce.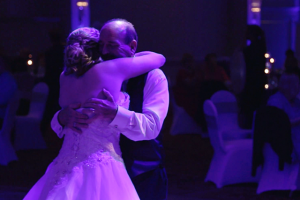 Wenning Entertainment's own Eric and Heather learned first-hand how important having video can be. 3 days after their marriage, they found out Heather's father was diagnosed with ALS. Luckily, there was so much recently-filmed footage of Heather's father giving a toast, dancing, and smiling and having a great time. Even after the terrible effects of ALS had set in, there will always be that night of life and joy captured forever on video.
keep your wedding memories alive with video you can look back and watch in the years to come!
Visit our Social Media to stay up to date!
Facebook: https://www.facebook.com/wenningent/
Instagram: https://www.instagram.com/wenningent/
Read more of our weekly blog articles: https://www.wenningent.com/blog/
Share this with others :