Keep Your Wedding Memories Alive
Wedding videos are so much more than a simple film. It is a collection of you, your partner, your family and friends all living life and having a great time. Your video will stay as a permanent glimpse into your magical day, a collection of irreplaceable footage, and a visual way to keep memories alive on your wedding day!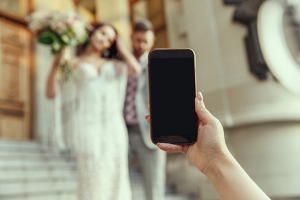 During your wedding, you will have all sorts of guests in attendance. Young friends and old relatives alike will be laughing, dancing, singing, and having a great time! Having that all in the same video is so valuable. Later in life, It will be great to look back and see old friends, family, and your partner smiling and having a blast!