Wenning's Wedding Tip Wednesday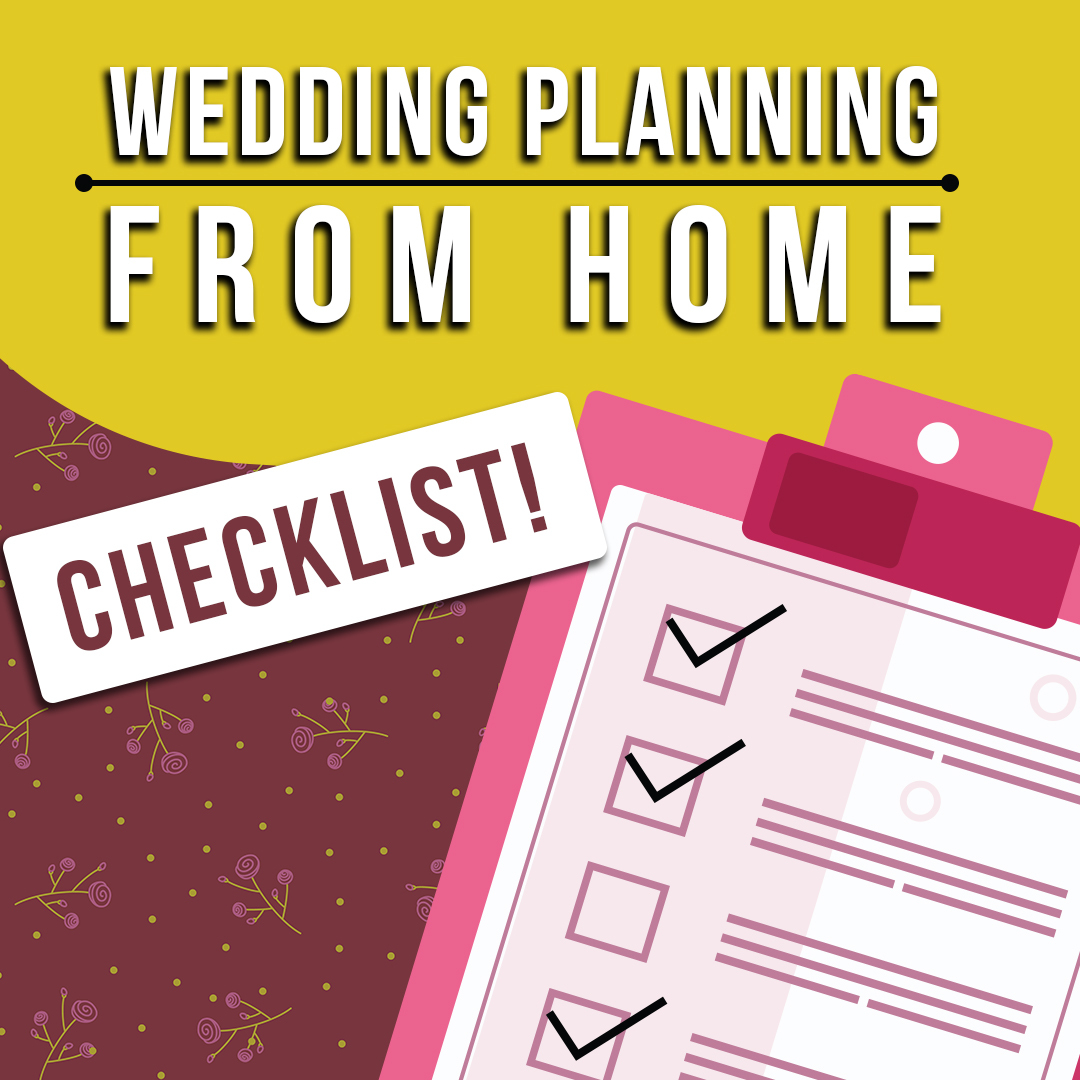 Although quarantining is still in full swing, you can still plan for your big day by using our helpful Checklist!
Use the following checklist so that you don't miss a thing when you're working on planning for your postponned wedding while you're quarentining.
1. Create Your Wedding Website
First of all, a wedding website is something that every modern wedding and couple needs to have. This is the place where your guests will get all of the most up to date information about your postponement so make sure this is updated!
2. Contact Your Vendors
Whether you are postponing your wedding, which we reccomend, or you've decided to cancel it, you must keep in contact with your vendors.  You can do this by setting up virtual meetings with your vendors so that every detail can be fleshed out.
3. Create Your Registry
With all of your extra time, why not use it to do some online shopping! Well not necessarily online shopping, becuase you won't have to pay for it.   This is th e perfect time to create your registry and with all of the time your guests have due to the postponement, they have more time to buy you and your partner gifts.
4. Organize with Wedding Apps
It can be hard to try to organize your wedding planning at such a chaotic time as this is.  So, a great way to get things in order is to do it on something that you use daily anyways.  In recent years, the saying, "there's an app for everything" hase become more and more true, especially when it comes to wedding planning.  We've noted some of the best of these apps in a previous blog here so take a look and get more organized!
5. Update Your Guests
Finally, you've got your wedding website, vendors, and registry on lock and  everything is organized and clear ways through your wedding apps.  Now is the time to get in contact with your guests to update them on the changes to your wedding.  One way you can do this is by sending an email blast with regular updates or send everyone your wedding website on your new save the date cards.
Published Date: April 29, 2020
Share this with others :