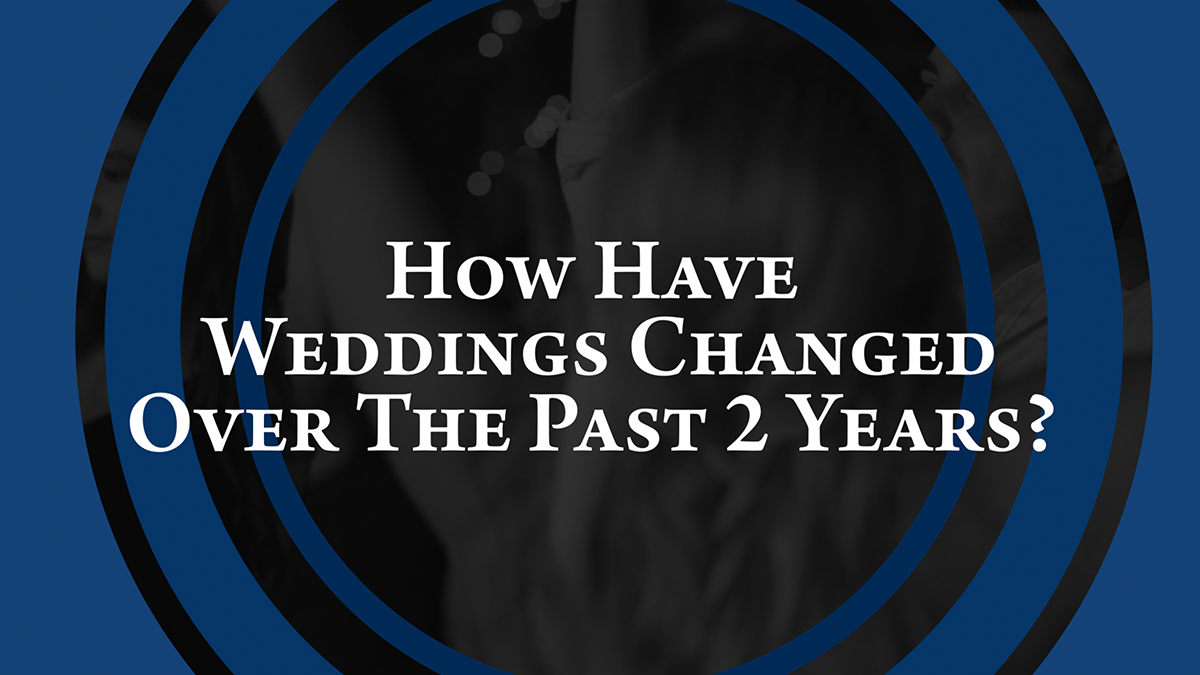 [embedyt] https://www.youtube.com/watch?v=JFriozMbzwg[/embedyt] The past two years have been crazy, to say the least. The pandemic changed every aspect of our lives. Weddings are no exception. But there is brightness at the end of this tunnel! The US is officially no longer in the "pandemic" stage of COVID-19. This means more gatherings and events just in time for the warm weather. However, even though the pandemic is technically over, this year's weddings will look different than pre-pandemic weddings. So here are some recent wedding changes you should know about!

Etiquette Changes
Etiquette rules have loosened. After two years of mandated social distancing and capacity limits, people want to get together and celebrate with their loved ones in whatever ways they can. So they are less concerned with adhering to traditional wedding etiquette. Buffet or even family-style services have replaced sit-down dinners. Dress codes also aren't as common anymore. The philosophy of this year's wedding trends seems to be: come as you are and have a great time.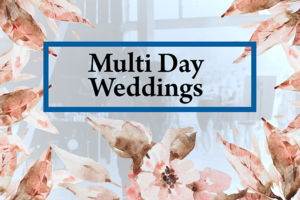 Multi-Day Weddings and Elopements
There is a rise in couples having their wedding day cut in half. They have one day for those who are older or immunocompromised and one for everyone else. In some cases, everyone comes to the ceremony with a light reception to follow. The next day, there is a big party for everyone else! 
And if you've always dreamed of a cool destination wedding, a multi-day wedding might be perfect for you. "Eloping" to the Bahamas for the ceremony and then returning for a big reception in your hometown will give you the best of both worlds!
Experiential Wedding Registries
Couples move in together before they get married. So, odds are, they already have the housewares traditionally gifted at weddings. Couples are now opting for guests to contribute to experience funds, like the honeymoon. After two years of limited travel, couples are excited to get up and go! 
Be sure to check back every week to keep up to date on the latest wedding trends with Wenning Entertainment.
Facebook: https://www.facebook.com/wenningent/
Instagram: https://www.instagram.com/wenningent/
Read more of our weekly blog articles: https://www.wenningent.com/blog/
Share this with others :




https://www.wenningent.com/wp-content/uploads/2022/05/WW_5_18_Blog_Thumbnail.png
675
1200
wepub
https://www.wenningent.com/wp-content/uploads/2022/08/Wenning_Header-Logo.png
wepub
2022-05-18 17:40:51
2022-05-18 17:40:51
Recent Wedding Changes