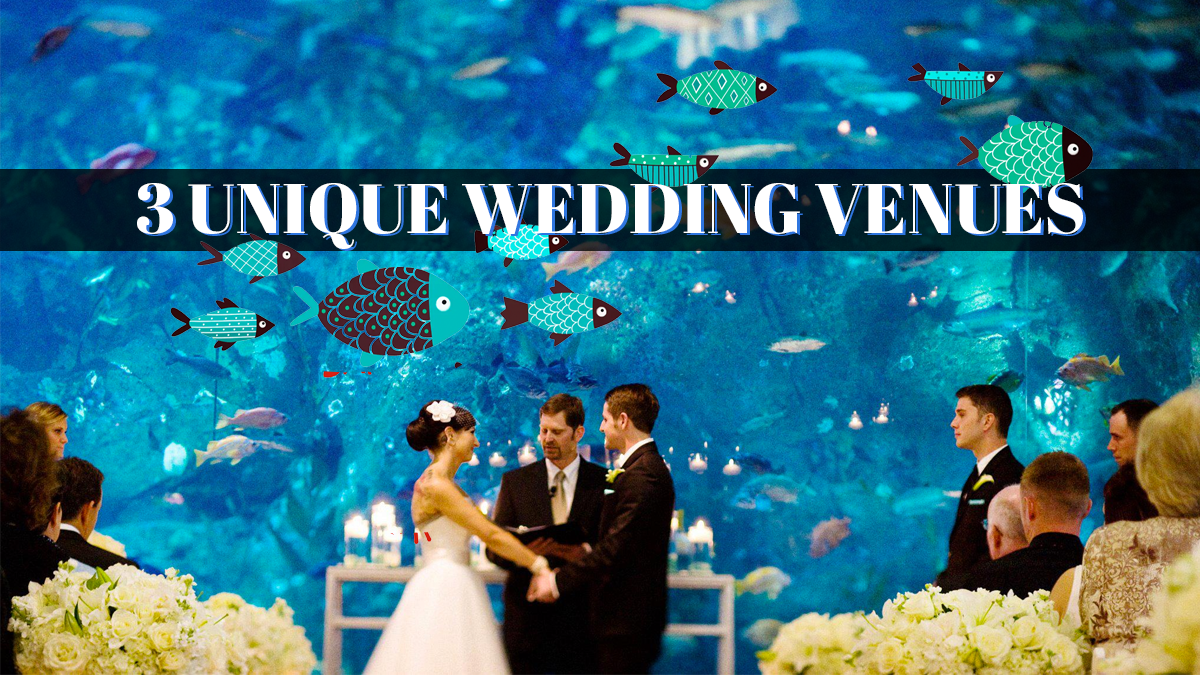 Unique Wedding Venue Inspiration
[embedyt] https://www.youtube.com/watch?v=qd9okPf0ed8[/embedyt]
The easiest way to add some uniqueness to your wedding is by playing with different venue ideas. Sure, loads of people get married at beautiful barns and hotels. But to make your wedding stand out, you'll need to think outside of the box. Take these three ideas from our experts at Wenning Entertainment as inspiration to find your perfect and unique wedding venue!

A Zoo or Aquarium
An uncommon, yet excellent place to get to share your vows and get up and close with nature. The lush greenery and beautiful scenes that can be found at zoos and aquariums will provide the perfect backdrop for all of your pictures. And most already have specific rooms for events and gatherings so if you're an animal lover, try looking into your city's zoo or aquarium to hold your wedding!

An Orchard In Bloom
Make your outdoor ceremony stand out by holding it at an orchard. Go during the right season, and the trees will be in full bloom, creating the most picturesque location you've ever seen. With the right photographer, these will be some of the most beautiful pictures you will ever take!

A Unique Wedding Venue Special to You!
Everyone has at least one place that holds a special place in their heart and their relationship. It could be a first date location, where you got engaged, or another place you both hold dear. Lots of places have areas to rent out, so every time you revisit this location, it will remind you of your big day!
Wherever you choose to have your big day, just make sure that it's special to you.  Always use your relationship as inspiration for everything from your vows to your unique wedding venue!
Visit our Social Media to stay up to date!
Facebook: https://www.facebook.com/wenningent/
Instagram: https://www.instagram.com/wenningent/
Read more of our weekly blog articles: https://www.wenningent.com/blog/
Share this with others :




https://www.wenningent.com/wp-content/uploads/2021/08/WT_Wk3_Blog_Thumb.png
675
1200
wepub
https://www.wenningent.com/wp-content/uploads/2022/08/Wenning_Header-Logo.png
wepub
2021-08-18 08:59:00
2021-08-18 08:59:00
Unique Wedding Venue Inspiration