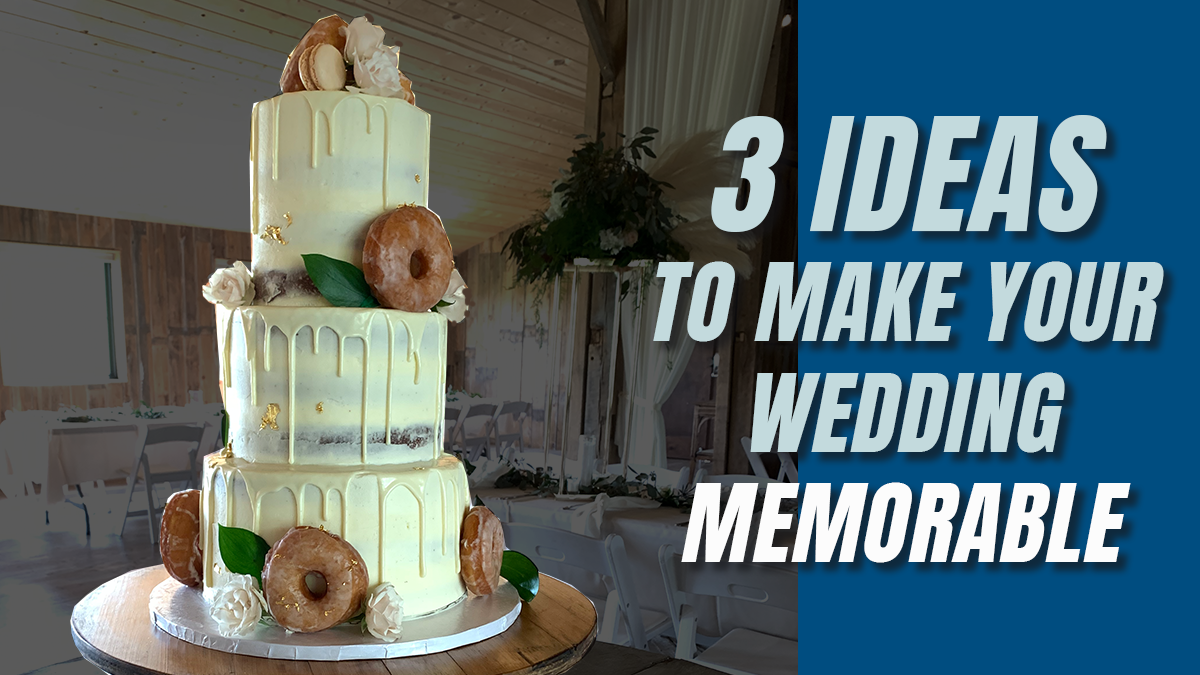 Breaking Traditions and Unique Alternatives
[embedyt] https://www.youtube.com/watch?v=0pUwJwIAf7w[/embedyt]
When you're planning your wedding, do not feel pressured to do the same traditions every one else does.  Not everyone likes cake, or maybe you think tossing the bouquet is cheesy.  Whatever the case may be one thing remains the same; IT'S YOUR WEDDING! A big part of the fun of planning your own wedding is getting to pick and choose exactly what you want for your big day. Breaking traditions in your wedding planning will create a fun and unique experience for your guests.
Have Fun With Food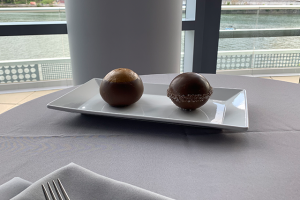 This might be one of the easiest and most common traditions to break.  Loads of people don't like cake so, why force it into your special day? One anti-cake couple's idea for a unique substitute was to cut chocolate balls instead.  Not a huge chocolate person? No problem: Cupcakes, donuts, ice cream and more have been popping up in the place of traditional wedding cakes.  Pick whatever sweet treat you and your partner love, and make that the main event!
Think Drinks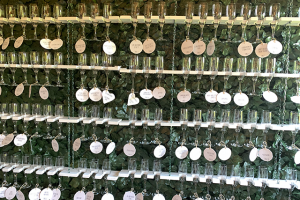 Getting creative with small details in your wedding is a sure fire way to make it memorable for your guests.  For example, your seating arrangement and table numbers.  Sure, anyone can have a fancy script card on a plate. But a fun twist will set your wedding apart from all of the rest! One couple featured a champagne wall with custom name tags with each guest's seat and table on it.  This will really make your wedding one to remember, especially when the guests can take them home.
Breaking Traditions
Now, before you say it, we know. Cookie tables are a staple in any western Pennsylvanian wedding. But, hear us out. Candy tables are becoming more and more popular due to their versatility and ease.
No rules are set in stone when it comes to your wedding.  Do what makes you and your fiancée the happiest. Think outside of the box and most importantly, have fun with it!
Visit our Social Media to stay up to date!
Facebook: https://www.facebook.com/wenningent/
Instagram: https://www.instagram.com/wenningent/
Read more of our weekly blog articles: https://www.wenningent.com/blog/
Share this with others :




https://www.wenningent.com/wp-content/uploads/2021/06/Wk320Thumb20Blog.png
675
1200
wepub
https://www.wenningent.com/wp-content/uploads/2022/08/Wenning_Header-Logo.png
wepub
2021-06-23 09:05:35
2021-06-23 09:05:36
Breaking Traditions and Unique Alternatives