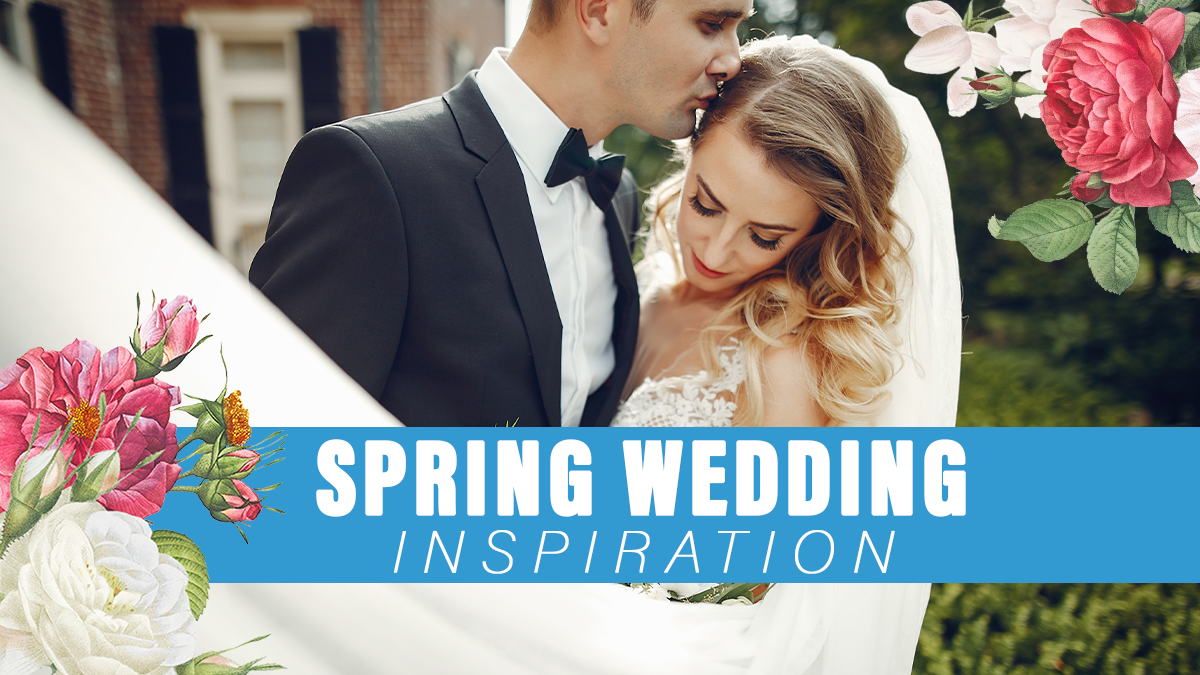 Fresh Wedding Decor for Spring
Deciding on your fresh wedding decor is one of the most fun parts of planning your wedding. From utilizing interesting materials in new fun ways to incorporating your favorite Netflix show — there are endless ways to freshen up your decor this spring.

Mirrors Everywhere
Make the spring sunlight an active part of your ceremony and reception. When we think of spring we have visions of open, light, and airy places. Not every venue is like this though. To brighten up your space and make it appear larger, incorporate mirrors into your decor. Write your seating chart on a mirror for your entryway. Mirrored centerpieces are also a great way of subtly incorporating this trend into your wedding.
If you happened to get lucky and found a venue with huge windows everywhere that bring in lots of sunlight, bring on the mirrors to enhance the general beauty of your space even further!

Fresh Flowers
We loved the trend of using dried flowers in this years cooler months, but if you're anything like us, you're ready for a fresher look. Spring is the perfect time to hit up your local florist or nursery to put together fresh floral arrangements. To add extra spring into your flowers, feature pastels in your arrangements.

Bridgerton Inspiration
Netflix's hit show Bridgerton has swept the nation with its second season. The show's opulent and romantic visuals have greatly influenced couples this spring with new and fresh wedding ideas. In recent years, minimalism has ruled, but now maximalism is taking over the wedding market. Couples are straying from paired down receptions and are going all out now with lavish flower displays and romantic bridal party attire.
If you're looking for ways to freshen up your spring wedding, check back here next week as we're featuring spring wedding inspiration all season!
Facebook: https://www.facebook.com/wenningent/
Instagram: https://www.instagram.com/wenningent/
Read more of our weekly blog articles: https://www.wenningent.com/blog
Share this with others :




https://www.wenningent.com/wp-content/uploads/2022/04/WW_4_20_BLOG_Thumbnail.png
675
1200
wepub
https://www.wenningent.com/wp-content/uploads/2022/08/Wenning_Header-Logo.png
wepub
2022-04-20 16:57:10
2022-04-20 16:57:40
Fresh Wedding Decor for Spring