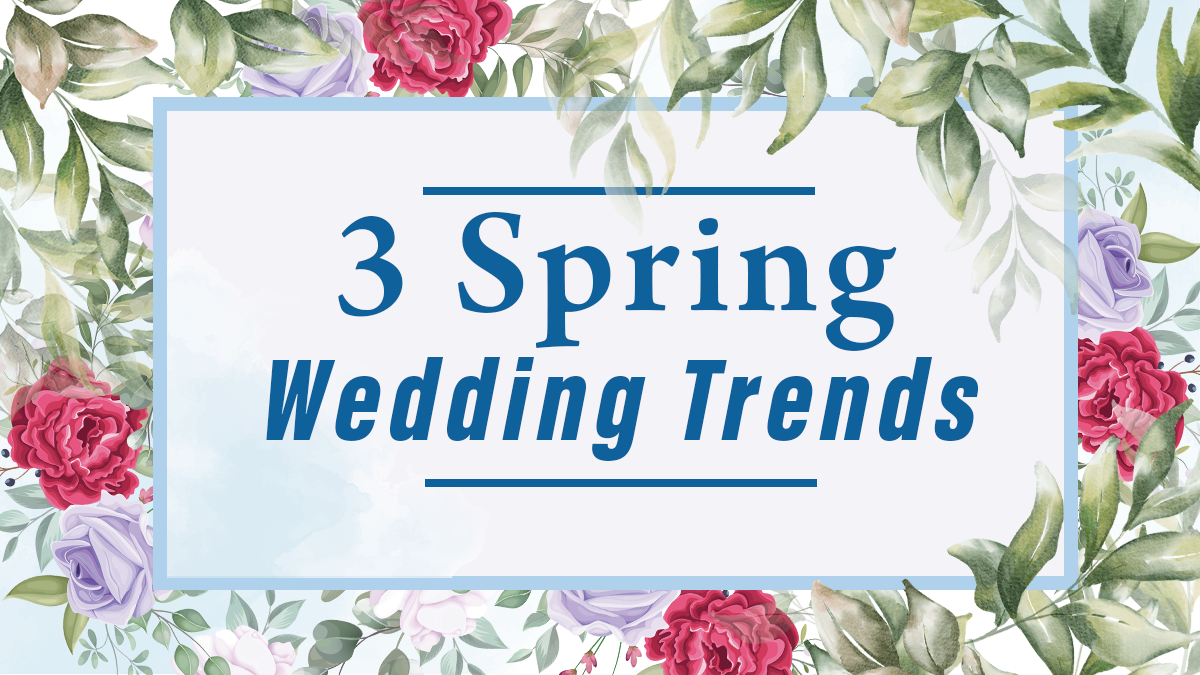 Top 3 Spring Wedding Trends
[embedyt] https://www.youtube.com/watch?v=M1zvYKcLjEw[/embedyt]Spring is in full swing! With it have come new spring wedding trends which all follow the theme of keeping your wedding intimate and affordable.

"Unplug" Your Ceremony
We've all seen those "No Phones During the Ceremony" signs. People are getting tired of steaming weddings as we did in 2020 and 2021. Now, couples are leaning into the idea of "unplugging" for their big day and continuing that rule throughout the reception too!
These couples are leaving the memory-keeping duties to the professionals and hiring photographers and videographers. However, if your guests just have to take pictures, try offering a basket of disposable cameras. That way, everyone can capture those special moments while staying off their phones.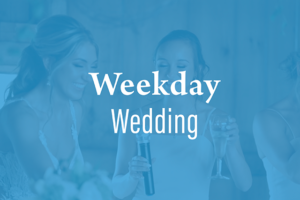 Weekday Weddings
Since the pandemic began, booking vendors and venues have been a nightmare. Couples are catching on to the fact that this won't change anytime soon. And so the trend of weekday weddings has been born.
Before the pandemic, it was rare to have a wedding on anything but a weekend. Now, couples are getting wise to the fact that prices will be cheaper on weekdays and there will be more available to choose from. So, if you are looking to save some money or set a date sooner rather than later, look to book on weekdays!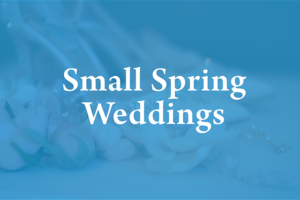 Small Spring Weddings
Another trend that has caught steam since the pandemic is smaller-scale weddings. This first caught on during the capacity restrictions of 2020 and 2021. Couples have been taken with the idea of having a more intimate environment to get married with only their closest loved ones. This will make your wedding feel even more special, and you don't have to waste $75 a plate on every extended relative that just "has to be there."
Stay on trend this spring and unplug your small, weekday wedding! Keep up to date on all of the latest wedding trends by following Wenning Entertainment on:
Facebook: https://www.facebook.com/wenningent/
Instagram: https://www.instagram.com/wenningent/
Read more of our weekly blog articles: https://www.wenningent.com/blog
Share this with others :




https://www.wenningent.com/wp-content/uploads/2022/04/WW_4_13_Blog_Thumbnail.png
675
1200
wepub
https://www.wenningent.com/wp-content/uploads/2022/08/Wenning_Header-Logo.png
wepub
2022-04-14 08:17:12
2022-04-14 08:17:12
Top 3 Spring Wedding Trends