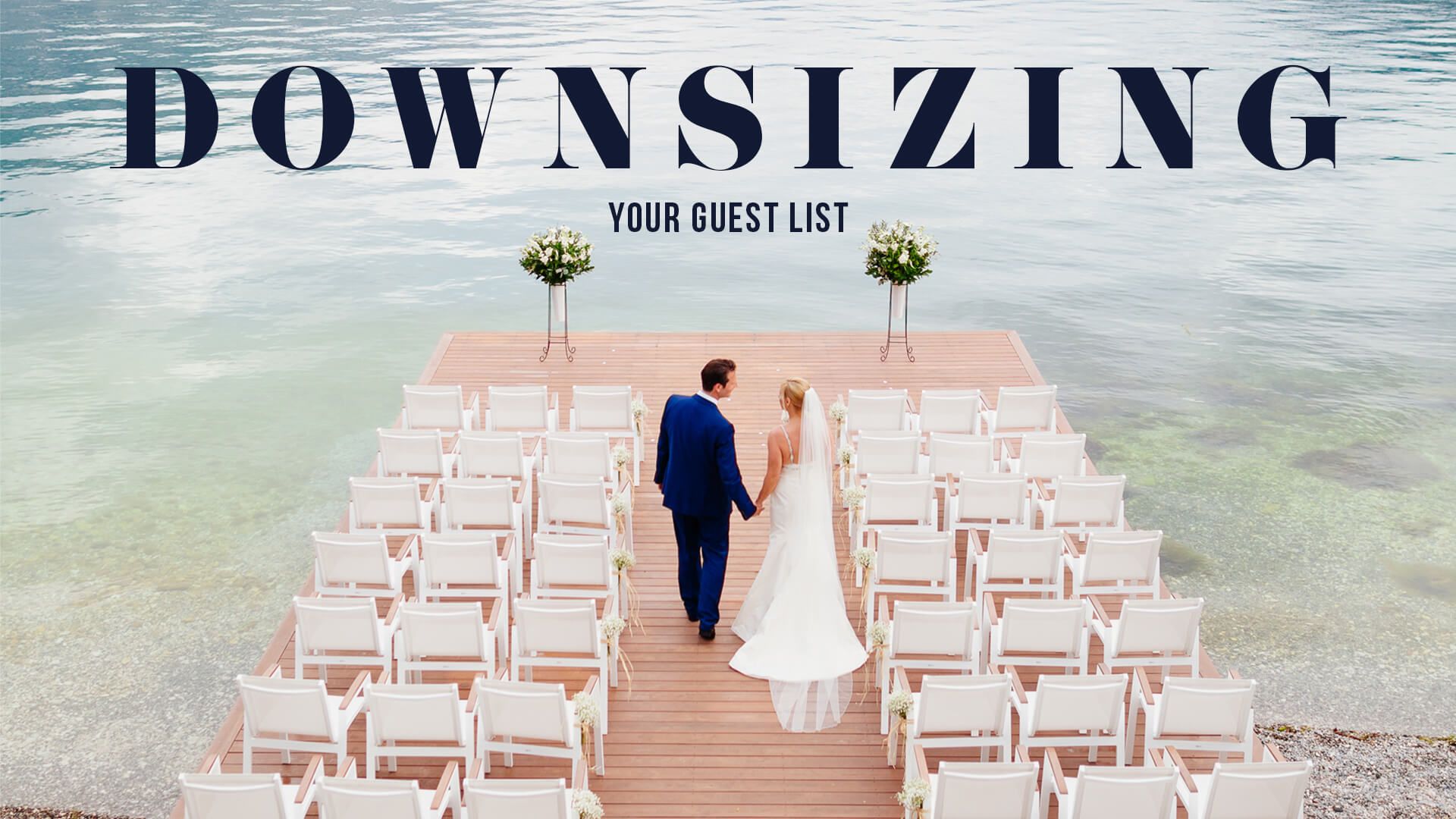 Downsizing Your Wedding's Guest List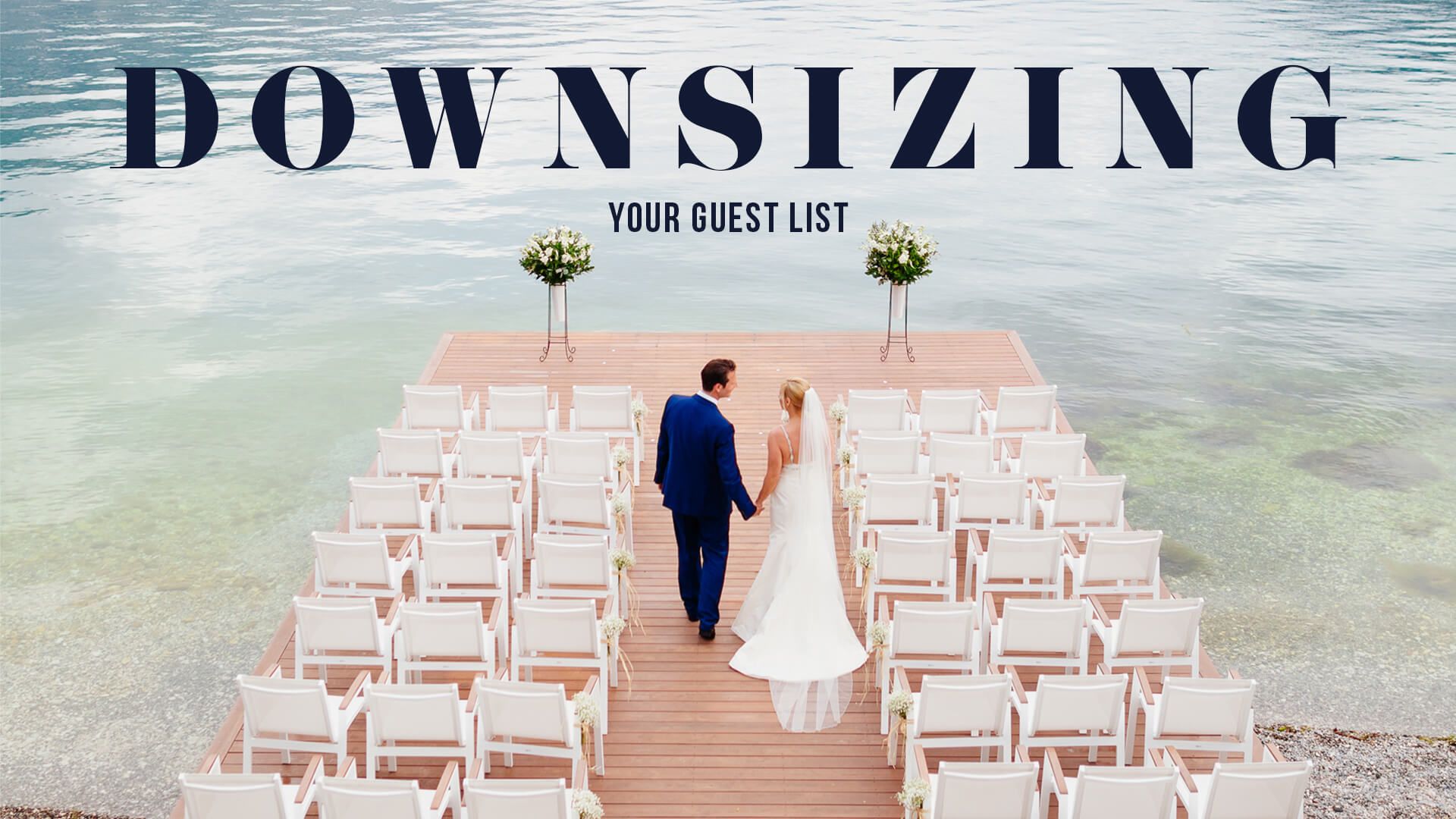 Downsizing Your Wedding's Guest List
Amazing weather, loved ones arriving on time, and things are just running smoothly. You are able to mingle and interact with all of your guests while having a meaningful moment with the ones you value and love. This may be difficult to achieve if you are planning on having a larger size wedding. We are living in a different world right now. You may have already scheduled your 200+ guest wedding but are worried that it may not happen. Well you may be able to, just with less guests. It is okay to cut down on your guest list. Your mom's co-worker and dad's 3rd cousin will understand. We want to help with the process of downsizing your wedding's guest list.
With more people, comes more anxiety. Even though it's your big day, when planning your wedding, keep your guest and their needs in mind is considerate and will affect the outcome of your special day. Having a larger wedding will make keeping your guests needs and safety stressful as you will have more people to accommodate for.
We want you to have your dream wedding as much as you do. This may not be what you and your partner want to hear, but it probably the safest and healthiest option to have your wedding that you and your partner will remember for a lifetime. Take some time with your partner to discuss these ways on how to downsize your wedding's guest list.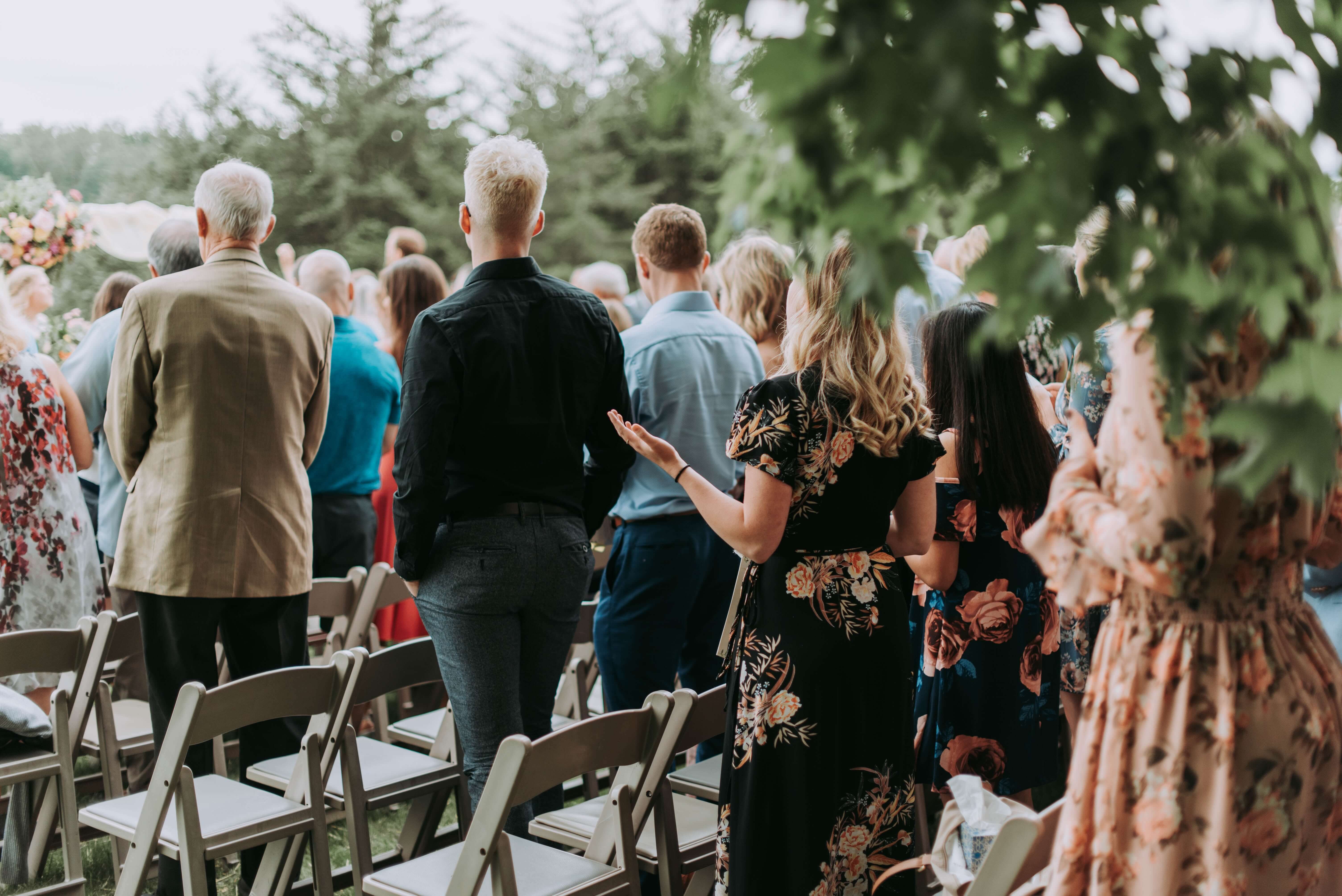 Small Weddings are OK
You and your partner don't have to invite 200+ guests to have that fairytale wedding. A small wedding with 75 guests can be that wedding you have been dreaming about. Your wedding day is about you and your partner, not about the amount of guests. Having the chance to spend the most memorable times with your closest family and friends is what matters.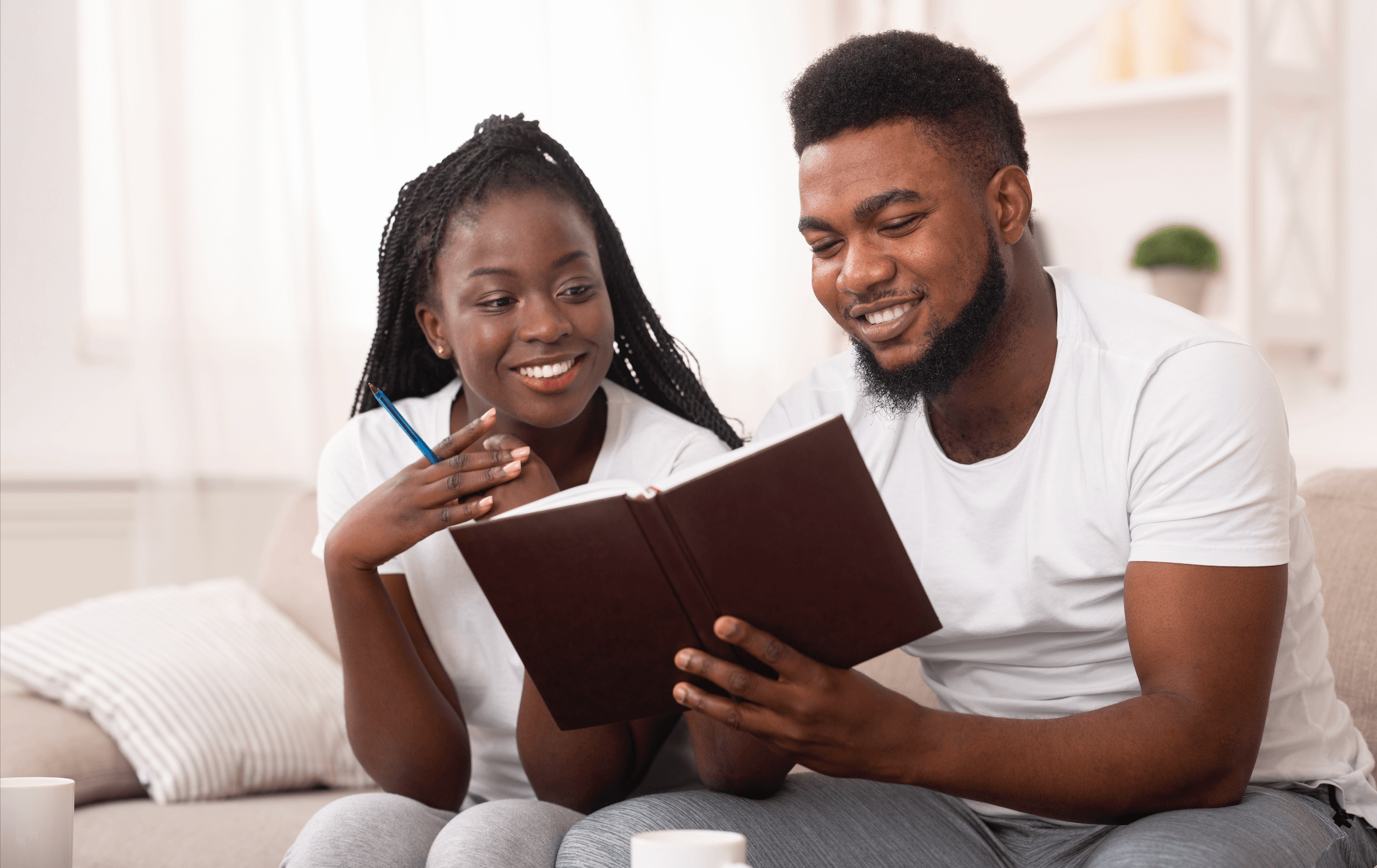 Double Check Your Guest List
You and your partner want to aim for having 75 or less guests. You may not need to cut down on your guest list, you may already have less than that. If you don't, you may need to do the following on how to decide how and when you have to cut some people out to keep everyone safe and healthy.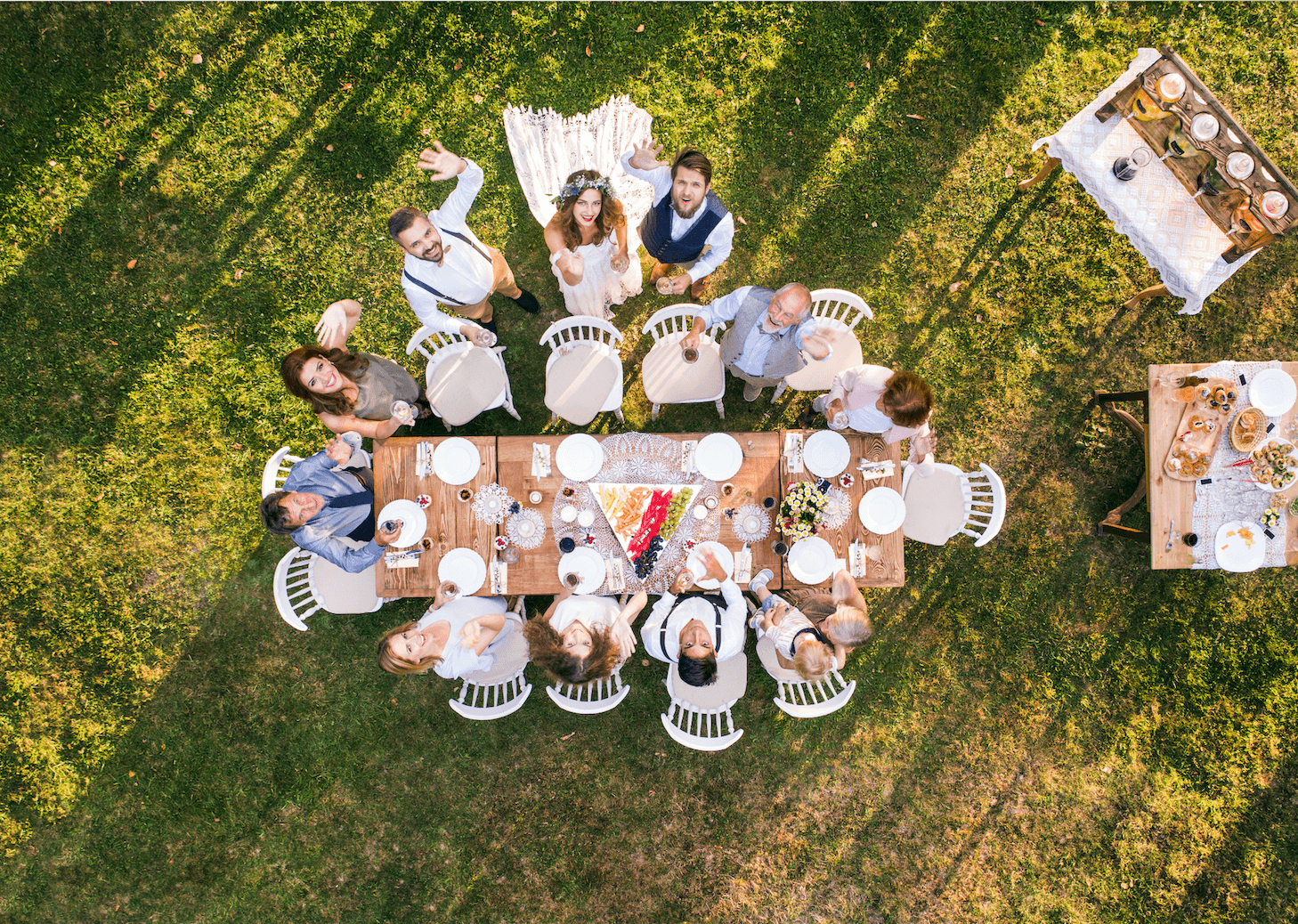 Limit to Close Family and Friends
Consider inviting only close family members and friends for you and your partner. These are the people that have been the closest involved throughout your life. This will make your special day more memorable and will be cherished for a lifetime.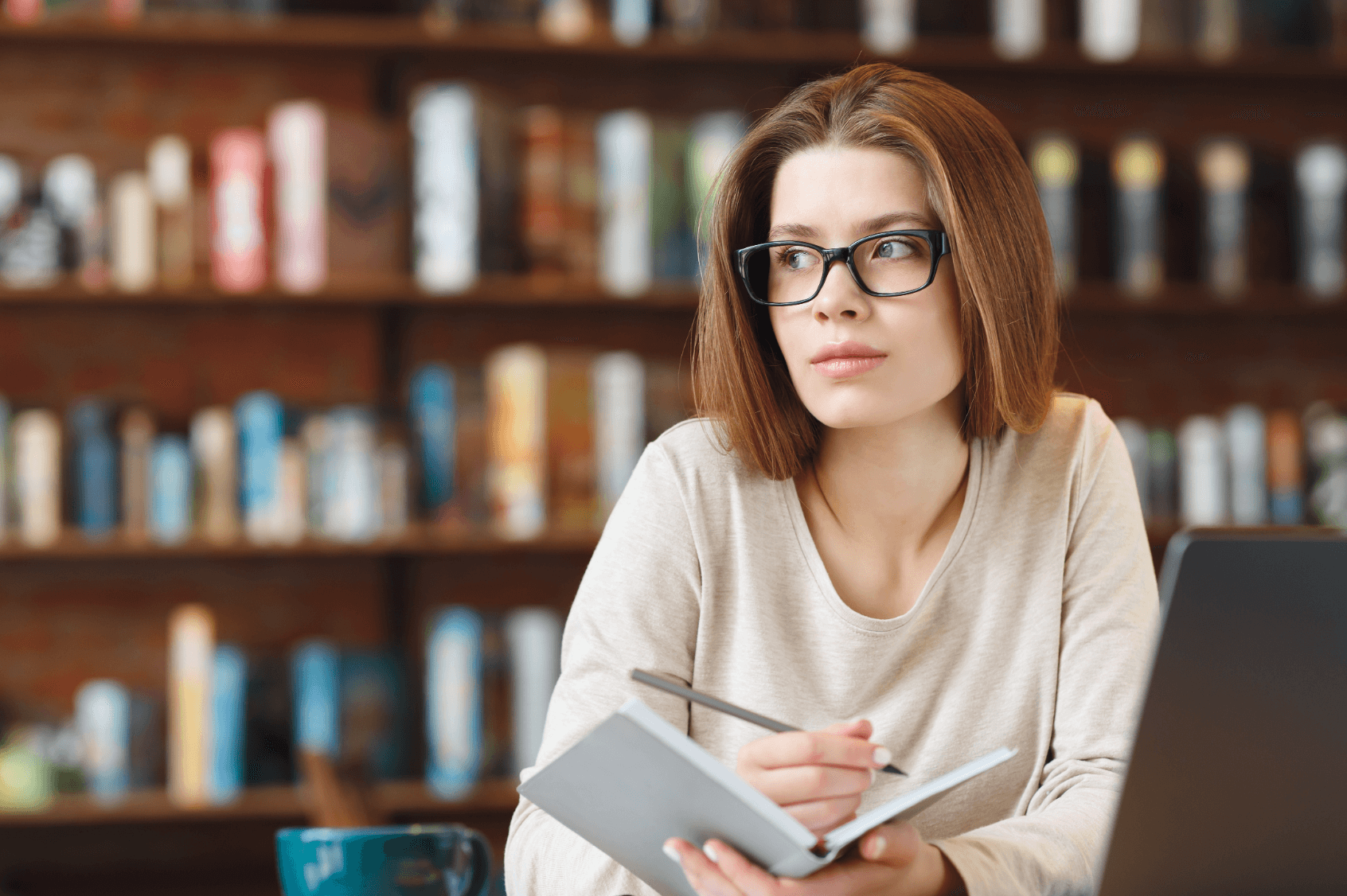 How to Downsize Your Guest List
Of course this is something you and your partner do not want to do, but is probably the best option with the time we are living right now. Friends of friends and plus one's will understand this decision is for everyone's safety. Options may include a personalized phone call, text or email to that person or couple. A live stream of your wedding and reception could be an option and can be included in the phone call, text or email where they can watch the live wedding day.
Share this with others :




https://www.wenningent.com/wp-content/uploads/2020/07/01_Cover-1.jpg
1080
1920
Wenning Entertainment
https://www.wenningent.com/wp-content/uploads/2022/08/Wenning_Header-Logo.png
Wenning Entertainment
2020-07-15 11:37:12
2023-04-04 13:21:26
Downsizing Your Wedding's Guest List