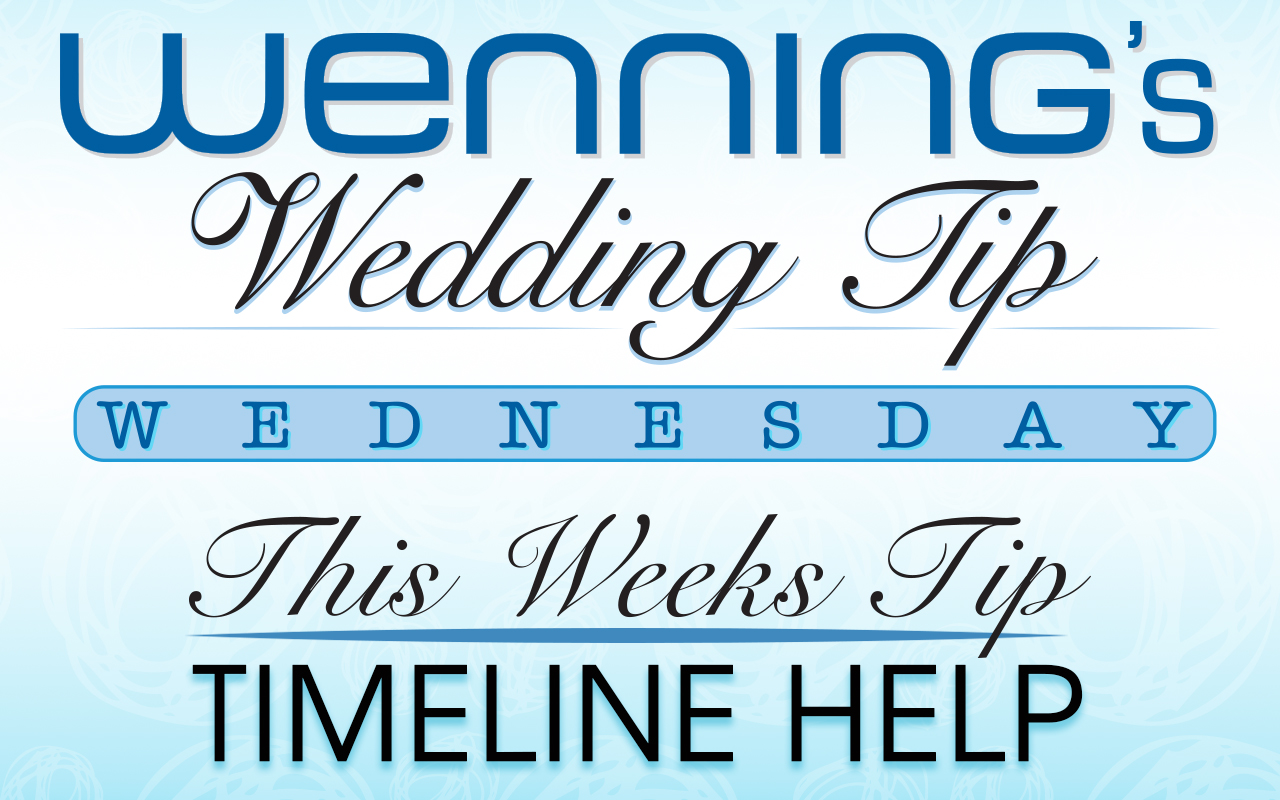 Wedding Reception Timeline Management
Wenning's Wedding Tip Wednesday
There are many different ways to work a timeline for a wedding. This blog is set up mainly for a Western PA type of wedding. There are some variations of a "Jersey or New York Style Wedding" where the Bride and Groom enter the room and everyone dances for 10-15 minutes before the Toasts and Blessing even take place. Then throughout Dinner, between courses, everyone dances for 2-3 songs then enjoys the next course. So, to say the least, there are many ways in handling a timeline for a wedding. In this blog we are going to discuss mainly what we advise and tell our clients to do as a best option for their Western PA wedding.
You don't ever want to "Front-load" your wedding. What is that you ask? It is when we introduce the Bride & Groom, then go into their first dance, then directly to the cake cutting, then into any other speciality dances, bringing everyone to the Toasts, Blessing and Dinner being served. Based off of years of experience and psychology, we have seen guests leave directly after dinner. Once they eat, there is nothing else obligating them to stay after, they have already seen everything they came to witness. We call it "Key's & Purse" time. You don't want everyone to see the "Whole Show" an hour an a half into the 5 hour event. That's like doing a 50/50 raffle in the very beginning instead of towards the end of your event.
The timeline that we have listed below is based off of a 5 hour wedding reception. Note there are only a few times listed on the timeline, because those are your main important highlights of the evening. We need to know when Dinner is scheduled so we can work everything else around that, this way, the food that you spent so much money on does not get cold! Everything will fall into place with the order of things. Most Bride & Groom's will want to do a 'Meet n' Greet' after they eat just to say "Hi" to all of their friends and family that came to spend the day with them! So that is why we do not have any times for the Cake or First Dance, because every Bride and Groom are different and we tailor our needs to each client.
Not every wedding is going to have an "Anniversary Dance, Money Dance, or even a Garter and Bouquet Toss." But we listed those as if they were taking place to show you where they would usually go. Using the right Emcee and/or DJ to work with you on your timeline is critical. It could either make or break the flow of your Big Day.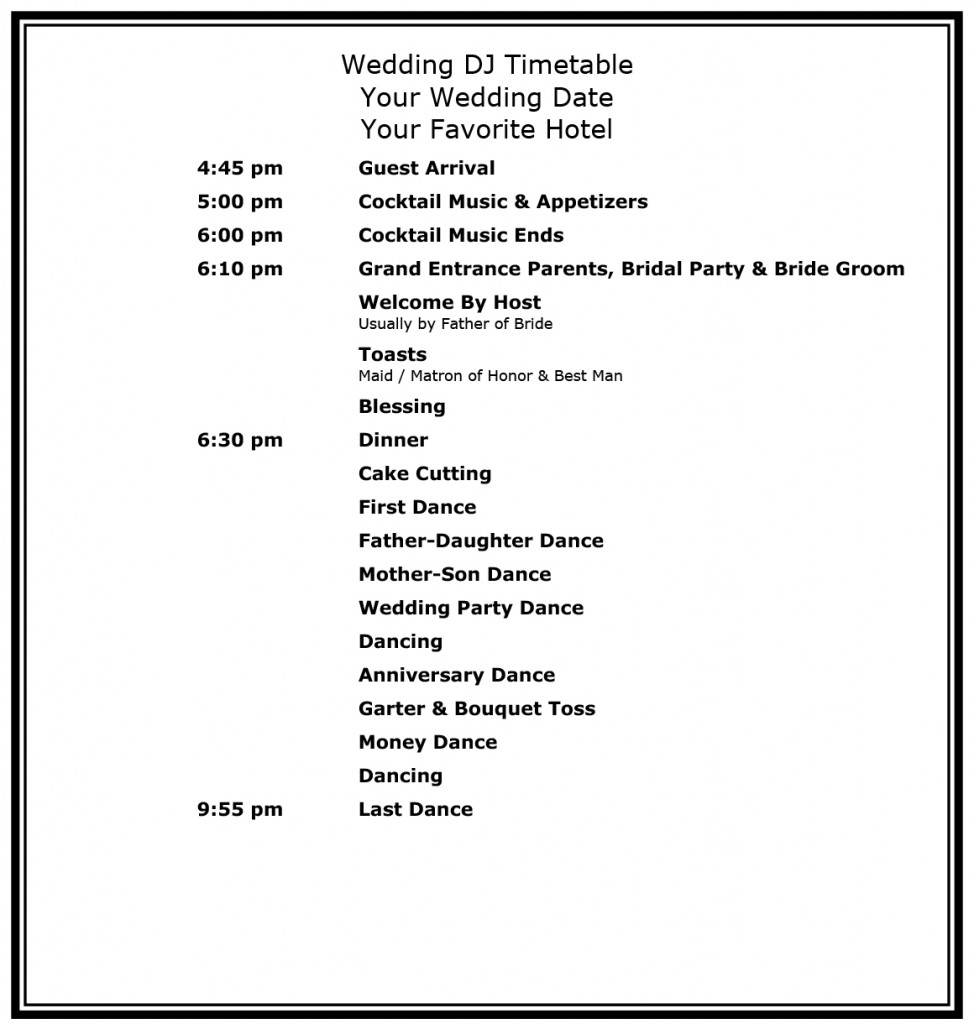 Share this with others :




https://www.wenningent.com/wp-content/uploads/2016/04/Header_Timeline.jpg
800
1280
Wenning Entertainment
https://www.wenningent.com/wp-content/uploads/2022/08/Wenning_Header-Logo.png
Wenning Entertainment
2016-04-20 15:08:16
2022-08-29 15:23:53
Wedding Reception Timeline Management