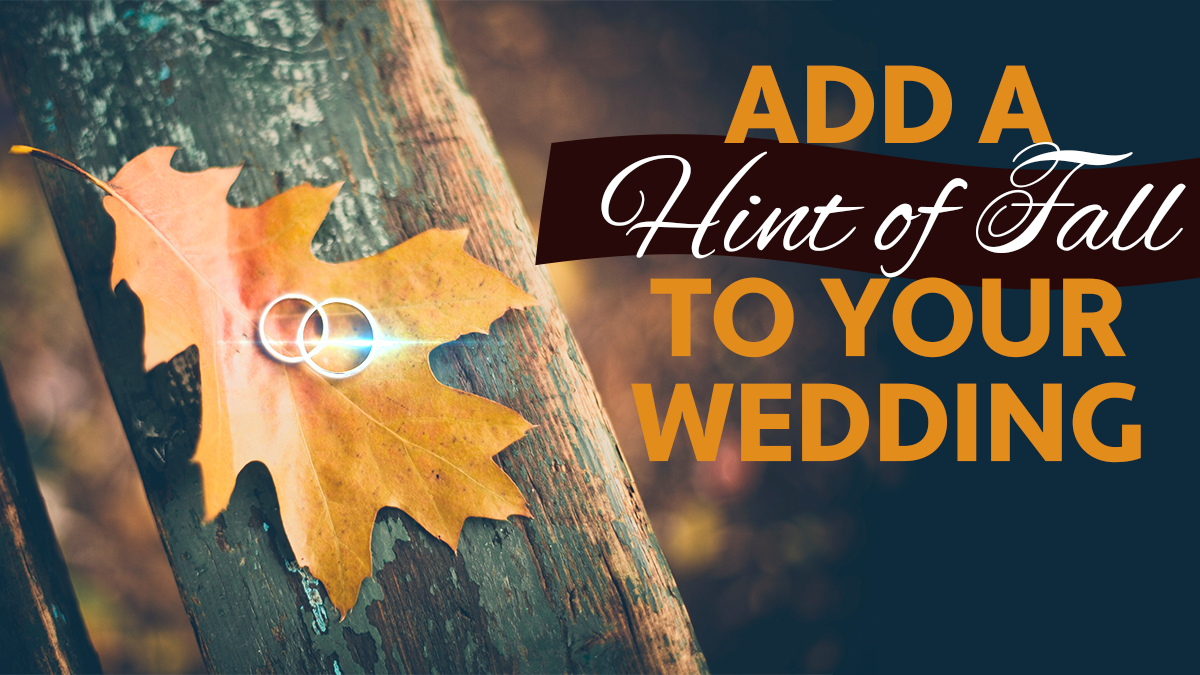 Add A Hint Of Fall To Your Big Day
[embedyt] https://www.youtube.com/watch?v=OnEuDqMIjvs[/embedyt]
It's always a good idea to consider the season when choosing the decor for your wedding. But, not everyone is a pumpkin spice fiend.  Stores and websites are over run with loud and bright fall decorations that end up looking like a kids arts and crafts project.  If you aren't into heavy themes, there are lots of ways to add a hint of fall into your special day.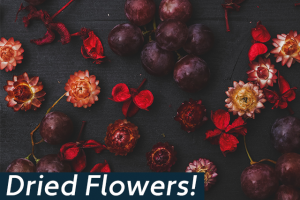 Dried Flowers
Our first idea is to consider switching out fresh flowers for dried flowers. A bonus to being on trend for the season is that on average, dried flowers are more affordable than fresh ones. Their matte finish and earthy tones will add a subtly fall look to your bouquets and centerpieces. Also, scattering red, orange, and yellow leaves down the aisle instead of flower petals will create the same effect. 
Fall Treats
Then, if cake isn't your thing, fall is a great time to introduce some variety to your dessert table. Sweet fall treats like pies, tarts, or caramel apples will add a taste of the season to your menu. By including a different array of deserts you give inclusive options for those who aren't big cake people and bring the taste of fall to your reception.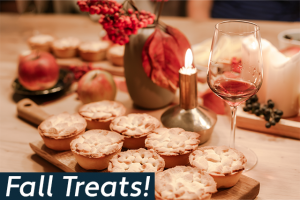 Also, consider adding a fall-themed signature drink like hot apple cider during cocktail hour. And for the more adventurous types, add moonshine! These drinks will capture the cozy spirit of fall in a fun and classy way. 
Not everything has to be pumpkin spiced for it to be autumnal. When thinking about how to add a hint of fall to your wedding think small and think food 
Visit our Social Media to stay up to date!
Facebook: https://www.facebook.com/wenningent/
Instagram: https://www.instagram.com/wenningent/
Read more of our weekly blog articles: https://www.wenningent.com/blog/
Share this with others :




https://www.wenningent.com/wp-content/uploads/2021/09/Wk-3-Thumbnail.png
675
1200
wepub
https://www.wenningent.com/wp-content/uploads/2022/08/Wenning_Header-Logo.png
wepub
2021-09-15 08:51:21
2021-09-15 08:51:23
Add A Hint Of Fall To Your Big Day