Find The Perfect Photographer for Your Wedding!
[embedyt] https://www.youtube.com/watch?v=__A91f2zEZc[/embedyt]
One of the most important decisions you make early in your wedding planning is who you're picking to be your wedding photographer. It's not hard to find an abundance of wedding photographers in your area. However, choosing one at random is not the best plan. Choose Wedding Wire's 7 years 4 star rated Couples Choice Recipient Wenning Entertainment's professional wedding photographers. This is one of the most special days of your life. It is equally important to document your wedding in style!

What makes a great photographer?
You could hire your cousin with his iPhone to do your wedding photography. But seriously, you should leave it to the professionals.  Trained photographers will seamlessly blend into the background just as easily as they take control of wrangling the bridal party for group pictures after the ceremony. And, when you book with Wenning Entertainment, we provide backups for everything. From equipment to photographers we ensure that your day is as worry-free as possible. When choosing photography for your event, we make everything A La Carte. So, there are no confusing packages! You pick and choose what you want and leave out all the unnecessary items or 'extras'. 

Why do you need great photography?
Any married couple can tell you that your wedding day will be busy. Again, you can't catch every special event or fun moment because you're busy getting married! Your wedding photographer will be there to capture all of those moments that you missed! We capture the moments you will look back on for the rest of your life! Tailor our timeless photography style to your specific taste. Whether it's a photojournalistic or traditional style you're looking for, our photographers are trained and experienced to handle any request.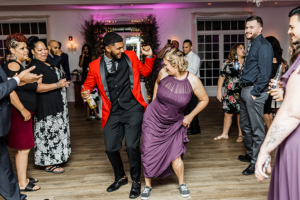 Learn more about our photographers and photography packages at https://www.wenningent.com/services/pittsburgh-wedding-services/wedding-photography/ 
Facebook: https://www.facebook.com/wenningent/
Instagram: https://www.instagram.com/wenningent/
Read more of our weekly blog articles: https://www.wenningent.com/blog
Share this with others :




https://www.wenningent.com/wp-content/uploads/2022/02/WW_2_2_BLOG_Thumb.png
675
1200
wepub
https://www.wenningent.com/wp-content/uploads/2022/08/Wenning_Header-Logo.png
wepub
2022-02-02 17:28:57
2022-04-12 12:47:08
Find The Perfect Photographer for Your Wedding!