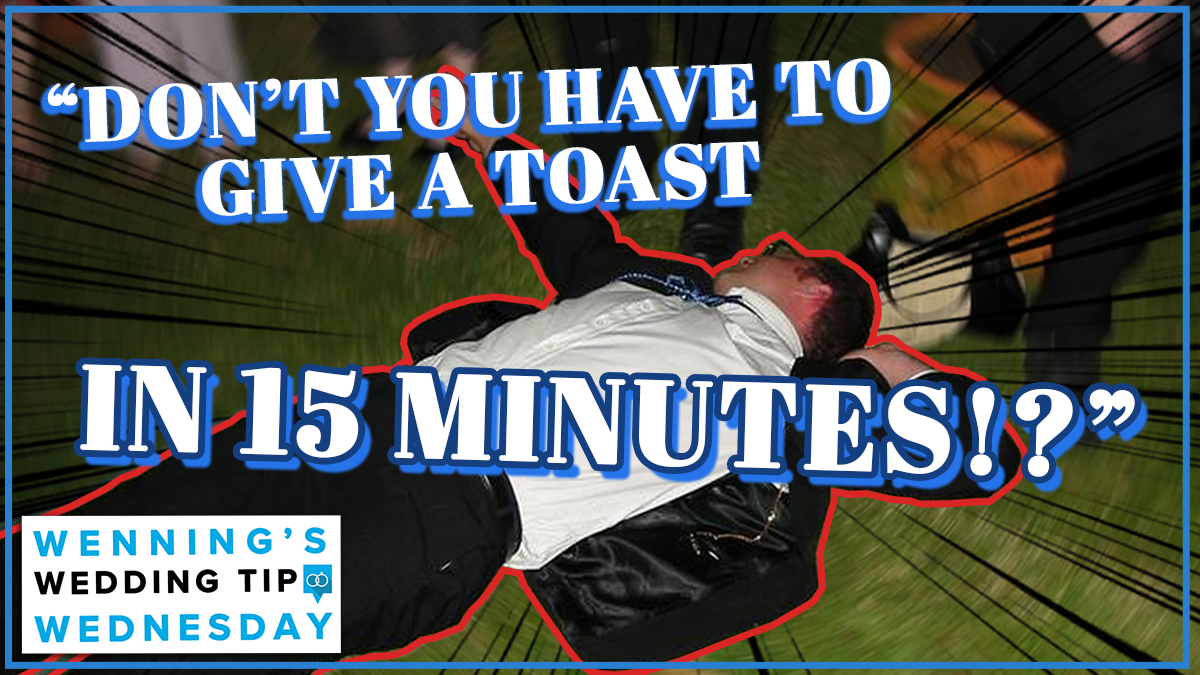 How To Choose Your Maid of Honor or Best Man
[embedyt] https://www.youtube.com/watch?v=ZwWFcWRyS44[/embedyt]
Wedding planning can be such a fun and unique experience if you have the right support system.  Organizing bach parties, coming up with fun themes and having all of your friends and family come together are some of the best parts about a wedding!  However, this can turn sour if you don't have the right Maid of Honor or Best Man at your side to help you with everything.
How to Choose?
There is a lot of responsibility wrapped up in being a Maid of Honor or Best Man.  It truly isn't a popularity contest. You want to make sure that whoever you put in the position of Best Man or Maid of Honor are the ones that are the most responsible. We see this all the time! People put their party animal friends in place of someone accountable.  Sure you have this crazy shared experience hangover style with Rob but will Rob black out during the reception? You love them and maybe the party animal friend will make a great groomsmen, but you have to ask yourself: do I trust them to be responsible?
What Makes A Great Maid of Honor or Best Man?
If you are new to wedding planning, a maid of honor or a best man has a lot of responsibility.  Between planning and organization and a whole mess of other financial obligations.  The planning process with the right maid of honor or best man will be a fun and fantastic time! But, if you pick the wrong one, the added stress will be nothing to joke about. The best person for the job is that reliable "mom" friend of the group.  The one that is financially stable and always shows up on time.   Make sure whoever you pick can live up to the expectations of that high title! 
Visit our Social Media to stay up to date!
Facebook: https://www.facebook.com/wenningent/
Instagram: https://www.instagram.com/wenningent/
Read more of our weekly blog articles: https://www.wenningent.com/blog/
Share this with others :




https://www.wenningent.com/wp-content/uploads/2021/07/Wk3-Best-man-website-thumb-.png
675
1200
wepub
https://www.wenningent.com/wp-content/uploads/2022/08/Wenning_Header-Logo.png
wepub
2021-07-21 13:26:09
2021-07-21 13:26:09
How To Choose Your Maid of Honor or Best Man