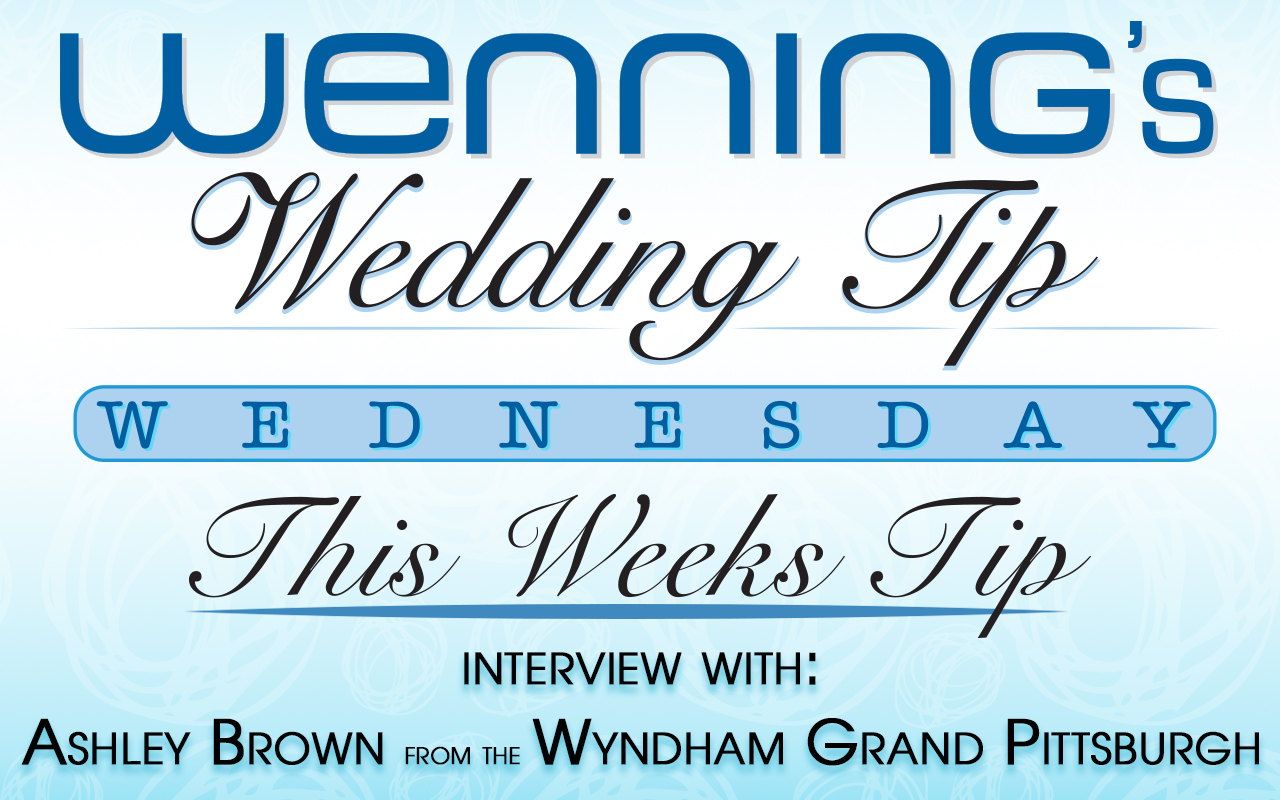 Interview with Ashley Brown from the Wyndham Grand Pittsburgh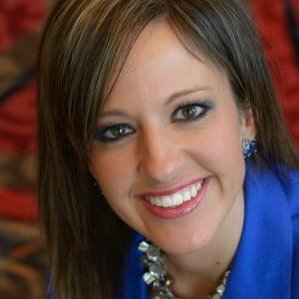 This week we had the special opportunity to catch up with Ashley Brown, Director of Weddings and Special Events at the Wyndham Grand Pittsburgh Downtown. She has seen several Weddings run smoothly but she has also been witness to some Weddings that were not as successful! Ashley shared a few tips with us she has seen make a huge difference in the ease of planning and execution of a wedding day.
The Wyndham Grand has venue spaces available that can accommodate up to 500 guests or other ballrooms that have the capacity to hold up to 2,000 guests! Ashley made sure to reiterate that, "When you are putting your guest list together make sure it is accurate for the venue space you are booking. Some venues are able to accommodate a growing guests count but others are not which can make for a very uncomfortable reception!" Imagine the nightmare that could ensue when you have 16 additional guests and no where to seat them in your venue. Give yourself a little additional "room to grow" when deciding on which venue to book.
You may think that hiring a wedding planner is a waste since you and your bridesmaids have been on Pinterest and think you will have the time and knowledge to get everything done before the Big Day, but Ashley suggests having at minimum a "Day Of Planner" to help keep things in order on your wedding day while you prepare to walk down the aisle. "Leading up to the wedding when you are about 2-3 weeks away there are many moving parts and that doesn't stop until the wedding is over. It is much more enjoyable when you are not stressing over all the details, who is to be where and what is happening next. So having the comfort that someone is handling that all for you along with your venue make a huge difference."
Her last piece of advice, one that we can't help but to be on board with, is to Book Professional Vendors! "Make sure they carry liability insurance and check their work and referrals before booking them. Professional vendors make a huge difference! Yes, you will pay more for them but in the end it is SO WORTH IT!"
When it comes to planning your Big Day, you want everything to be perfect. Since this is most likely the first wedding you are planning why not take into consideration the advice of the Professionals who see at least 2-3 weddings every month? They have seen vendors who do a great job and they have seen vendors who were not as knowledgeable in the industry as they portray to be. Your venue has a preferred vendors list just for that reason. They do not want to see your Wedding be ruined by someone who has no clue in what they are doing. If you would like to contact Ashley Brown from the Wyndham Grand Pittsburgh you can do so via email at [email protected] or visit their webpage www.wyndhamgrandpittsburgh.com.
Share this with others :




https://www.wenningent.com/wp-content/uploads/2016/07/Header_Ashley_Brown.jpg
800
1280
Wenning Entertainment
https://www.wenningent.com/wp-content/uploads/2022/08/Wenning_Header-Logo.png
Wenning Entertainment
2016-07-27 10:30:39
2023-01-17 20:05:12
Interview with Ashley Brown from the Wyndham Grand Pittsburgh