Are you going to a wedding expo or thinking about attending one but feeling a little overwhelmed. Wenning Entertainment is here to give you the dos and don'ts of wedding expo shows.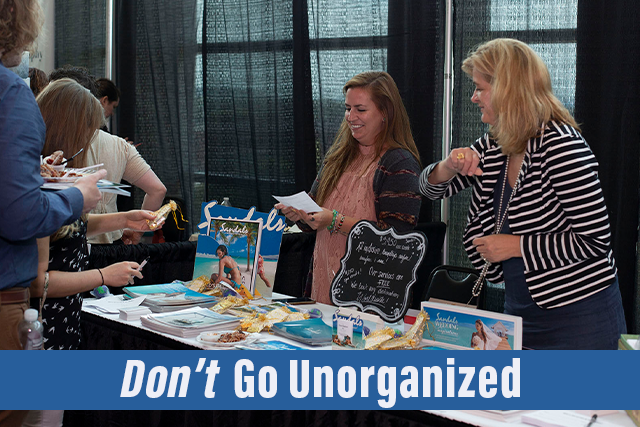 Don't Come Unorganized
You will get a lot of information when your walk through an expo show. From pamphlets to leaflets, you'll need at least a folder. Also, you're going to put your information down a lot. From contests to mailing lists, to make that process easy and quick, make labels with your information. The less organized you come, the more stressful and less fun the event will be.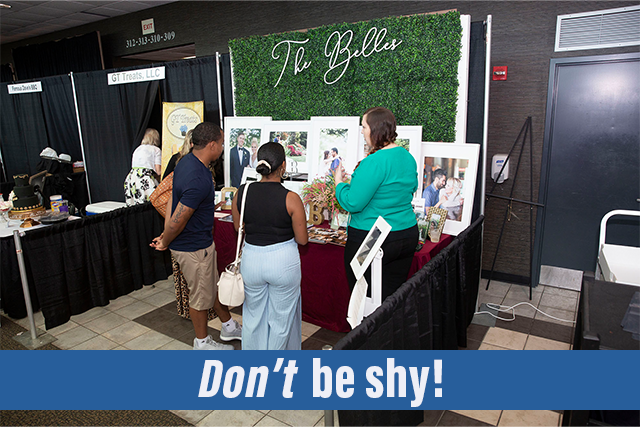 Don't Be Shy
Bridal expo shows are not the time to be bashful. When approaching a booth, don't just take some of their literature and move on to the next. Engage with the people at the booths. Be open to talking. These people are the experts and have done countless weddings before. Take advantage of their expertise and ask questions!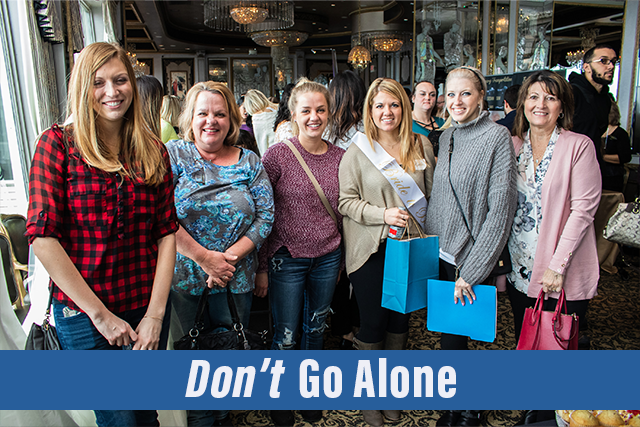 Don't Go Alone
We've said it before, and we'll say it again: if this is your first time at a wedding expo show, you might get overwhelmed. Bring your fiancee or maid of honor/best man with you. Or bring your parents! They might even provide some insight and wisdom from their own weddings. Your guests can help you make decisions about which services you want and which company you want them from. It's also always helpful to have another person who can come up with some good questions or point out booths that you might have missed.
Check out August's blog catalog for our top tips for attending wedding expo shows and learning how to make the most of your trip!
Follow us on social media for more helpful wedding tips every week!
Facebook: https://www.facebook.com/wenningent/
Instagram: https://www.instagram.com/wenningent/
Read more of our weekly blog articles: https://www.wenningent.com/blog/
https://www.wenningent.com/wp-content/uploads/2022/09/WW_9_7_Blog_Thumbnail.png
675
1200
wepub
https://www.wenningent.com/wp-content/uploads/2022/08/Wenning_Header-Logo.png
wepub
2022-09-08 08:01:40
2022-09-08 08:01:43
Wedding Expo Show Do's and Don'ts